Top Ten Tuesday was created by The Broke and the Bookish in June of 2010 and moved to That Artsy Reader Girl in January of 2018. It was born of a love of lists, a love of books, and a desire to bring bookish friends together. This week's theme is:
February 19: Books I LOVED with Fewer than 2,000 Ratings on Goodreads
This was a tricky one for me, because a lot of my most-loved books have far more than 2000 ratings. But I managed to find a few that I really like that have less than that.
---
Heartstopper by Alice Oseman
Goodreads ratings: 1987
I was part of the 2018 Kickstarter to fund physical copies of this web comic and I was thrilled with it when it arrived. The story is so sweet and heart-warming, and I adored it immediately. The only reason I think this hasn't got more ratings is that it's still a new release.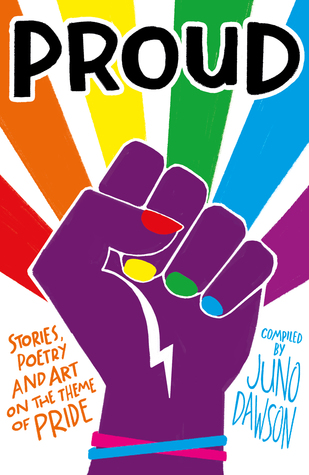 Proud edited by Juno Dawson
Goodreads ratings: 78
I just read an ARC of this a few weeks ago and I can't stop shouting about it because it's so fantastic. This is a collection of LGBT short stories and poetry that celebrates queer diversity. It releases on March 7th and I can't recommend it enough.
 Empire of Sand by Tasha Suri
Goodreads ratings: 1331
Hi, hello, welcome, can we please talk about one of the best fantasy novels I read last year? The world-building was so good and the writing style blended tension and action brilliantly. Again, I think the only reason this doesn't have more ratings is because it's a new(ish) release.
Bloom by Kevin Panetta and Savanna Ganucheau
Goodreads ratings: 856
I read this graphic novel a few weeks ago, just before it released, and I honestly loved it. It's a sweet m/m romance about baking, family, and deciding what you want to do in life.
No.6 volume 8 by Atsuko Asano and Hinoki Kino
Goodreads ratings: 651
Oh man, this volume was amazing. It's the penultimate volume in the series and story was to climactic that I'm pretty sure I just yelled the entire time I was reading. This isn't a particularly well-known manga series, so I'm not surprised it doesn't have that many ratings on Goodreads, but it's LGBTQIAP+ and is so good.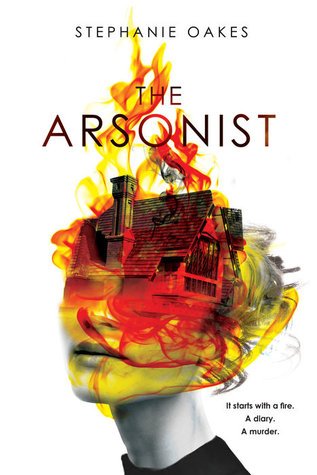 The Arsonist by Stephanie Oakes
Goodreads ratings: 874
I can't say it enough: This book needs more love. It's a YA mystery novel, set between modern day and the 1980s as a young girl and boy set out to discover who killed political activist Ava Dreyman. There's no romance, which I really enjoyed, and the plot is fantastic.
Retribution Rails by Erin Bowman
Goodreads ratings: 1066
I expected to enjoy this book when I read it in 2017, but I didn't expect to love it the way I did. This was probably because I've not read many westerns before, but this was one of my first and one of the best.
Running Upon the Wires by Kate Tempest
Goodreads ratings: 245
I'm a huge fan of Kate Tempest's poetry, so when this was released in autumn 2018, I immediately read it. It's not my favourite of her work (Hold Your Own is), but I really enjoyed how honest and queer it was.
Fence volume 1 by C.S. Pacat, Johanna the Mad, Joana LaFuente, and Jim Campbell
Goodreads ratings:  1161
Fence is sooooo good, please go and read it if you've not already. It's a graphic novel series about a fencing academy and it's queer. Need I say more? I've been waiting for the volumes for this series, rather than buying the issues, so that I have a little more content to devour in one go.
Check! Please by Ngozi Ukazu
Goodreads ratings: 1344
This is another adorable web comic about two boys who start to fall for each other. Oh, it's also about ice hockey and university and YouTube. If you want a fluffy, feel-good story, you can read it here.
---
Which of your favourite books have fewer ratings on Goodreads than you were expecting?