Today is my stop on the Hodderscape Illusionary blog tour and I'm happy to be sharing my review of what's become one of my new favourite duologies.
Thank you to Hodderscape for providing me with a copy of the book in exchange for participation in the blog tour and an honest review.
---
Synopsis
Reeling from betrayal at the hands of the Whispers, Renata Convida is a girl on the run. With few options and fewer allies, she's reluctantly joined forces with none other than Prince Castian, her most infuriating and intriguing enemy.
They're united by a lofty goal: find the fabled Knife of Memory, kill the ruthless King Fernando, and bring peace to the nation.
Together, Ren and Castian have a chance to save everything, if only they can set aside their complex and intense feelings for each other.
With the king's forces on their heels at every turn, their quest across Puerto Leones and beyond leaves little room for mistakes.
But the greatest danger is within Ren – the Gray, her fortress of stolen memories, has begun to crumble, threatening her grip on reality. She'll have to control her magics-and her mind – to unlock her power and protect the Moria people once and for all.
---
Review
Illusionary is the sequel to Incendiary and the second book in Zoraida Córdova's Hollow Crown duology.
I read Incendiary in January and thoroughly enjoyed it. It had all the hallmarks of a classic YA fantasy adventure novel, with action, magic, daring rescues, romance, betrayal, and twists that had me yelling "NO WAY" into the pages.
Sometimes you find a duology where the first book sets up the world-building and plot so skillfully that the second book can expand upon them, develop the characters, and go in new directions that make it even better than the first. That's what happened with this duology.
Incendiary walked so that Illusionary could run. Well, actually that's a disservice to Incendiary.
Incendiary ran so that Illusionary could soar. And soar it does, from twist to twist, hurtling towards an action-fueled finale that left me warm, satisfied, and in high spirits.
"…but anyone who went within mere feet of them knew they were like comets burning through the sky toward each other. The world was collateral damage."
Characters
In this book, we see Renata struggling to control her magic as it changes into something new. She's rebuilding from the losses and betrayals of the first book and the moments when we see her grow in confidence and begin trusting Castian and the others around her were really poignant.
There is a murmur in the breeze, seeping right through me, down to my bones – magics. This is a sacred place of power and history. I have longed for a fraction of this sensation, to know that I am connected to something other than just myself. I am not a wretched power that takes and takes and takes – perhaps I am something more.
If you've been brought up in a toxic environment, like Ren has, it can take a lot of time to unlearn negative thoughts and conceptions about yourself.
Renata was socialised into thinking her powers made her either a weapon, a monster, or a burden, but in this story we see her begin to love herself and heal from past traumas.
Some of the most beautiful moments in the novel were when she grows in self-confidence and begins to believe in the good her power can do.
Ren, Leo, and Castian's friendship and trust in one another really made this book for me. After everything they went through in book one, seeing them having rare moments of fun and safety in each other's company made me so happy.
Leo's sass and wit combined with Castian's dry humour and Renata poking fun at them both made for some of the best dialogue in the novel. Their connection grows as the story progresses, with each of turn of events forging a stronger bond between them. I might have found a new holy trinity.
Writing
Both books in this duology are written from a first person POV in a present tense narrative, which makes everything feel like it's happening in the moment (perfect for fight scenes). We read from Renata's perspective so we're privy to all her closest thoughts, hopes, and fears, and we understand what motivates her.
Although the stakes are high in this book, it feels like Zoraida Córdova really had fun with the writing. The dialogue feels really attuned to each scene and includes some golden quips from Leo.
We also get a couple of my favourite tropes: enemies-to-lovers and 'THERE'S ONLY ONE BED'. The latter is an absolute GIFT, starting off as funny as you'd imagine but turning into a really heart-warming scene.
When I read Incendiary, I told myself I wasn't going to ship Renata and Castian. After everything he'd done as the villain in book one, I felt that Renata deserved better and didn't want her to end up in a toxic relationship.
And yet. One of the brilliant reveals at the end of the first book completely changed my view of Castian. So much so that I had to reevaluate everything I thought I knew about him when starting book two. Before I knew it, I was rooting for an enemies-to-lovers romance that had the potential to be both electric and sweet.
It's the mark of how good a writer Zoraida Córdova is that she not only turned my world upside down with the twists at the end of Incendiary, but also made me root for a ship that I'd previously rejected.
World-building
Illusionary really expands the world of Puerto Leones. We venture into Louzou, sailing across the Castinian sea, encountering pirates, and learning new aspects of the kingdom's magic.
We find out more about the history of Memoria and how Renata is connected to it, as well as Castian and King Fernando's past.
There is a Moria legend that says our Lady of Whispers watched over all of us from her floating temple in the sky. But on nights when there were storms or the sky was not clear, she shaped her shadows into messengers – crows, porpoises, lynxes. The most important was a white peregrine falcon.
Starting off in one area of a world and branching out works really well for a two-book structure, as we get used to a segment of the world in the first novel before seeing more of it in the second. It also means readers can enjoy familiar areas while being introduced to new ones, and Córdova balances this really well.
Colonialism and displacement are big themes in this book, as we learn how the Moria people had their land taken from them and their history erased.
Their continued persecution as a marginalised group feels very reflective of our world, and as we see them begin to instigate change, fighting for a fairer world, we can't help but want to fight too.
We also see more queer representation in the sequel, with a returning gay character from book one and a sapphic romance between two new characters.
Final thoughts
Overall, Illusionary is a fast-paced, thrilling sequel with a punchy finale that cements the brilliance of this duology. Zoraida Córdova shows her range as a writer, moving from exciting action scenes to beautifully written romantic moments in the space of a chapter. This was one of my most anticipated sequels for 2021 and it didn't disappoint.
Content warnings for violence, murder, migraines and headaches, blood, discussions of patricide.
---
Illusionary is available now from Waterstones, Blackwells, Forbidden Planet, Bookshop, and Amazon.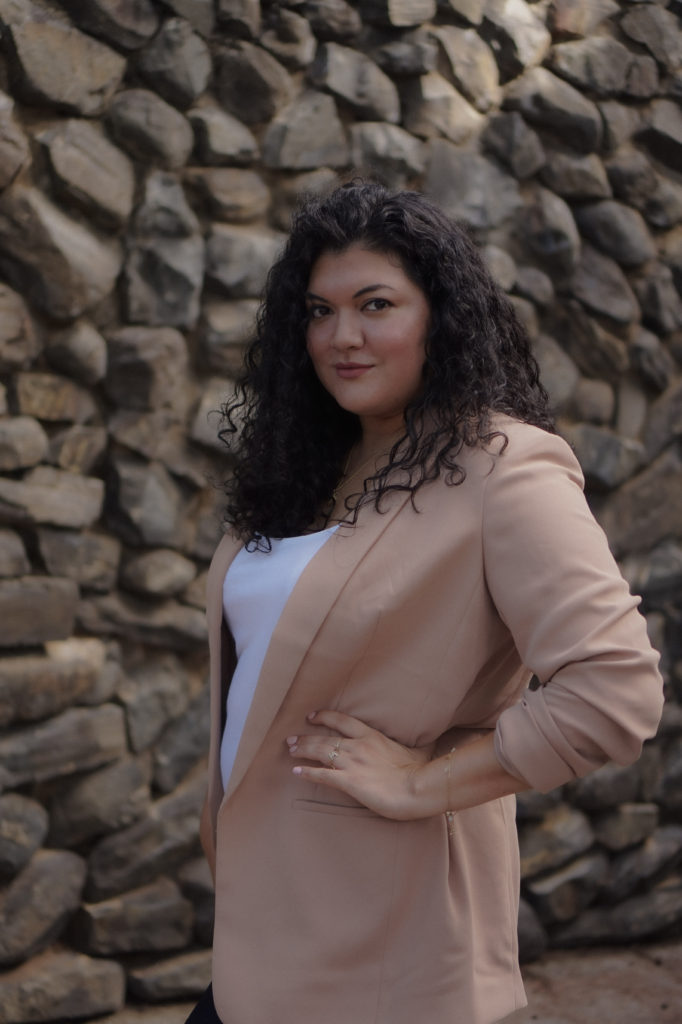 Zoraida Córdova is the acclaimed author of more than a dozen novels and short stories, including the Brooklyn Brujas series, Star Wars: Galaxy's Edge: A Crash of Fate, and The Inheritance of Orquídea Divina. 
In addition to writing novels, she serves on the Board of We Need Diverse Books, and is the co-editor of the bestselling anthology Vampires Never Get Old, as well as the cohost of the writing podcast, Deadline City.
She writes romance novels as Zoey Castile. Zoraida was born in Guayaquil, Ecuador, and calls New York City home. 
When she's not working, she's roaming the world in search of magical stories.