In February, my main goal was to read sapphic books for F/F February and to read a couple of books by Black authors for Black History Month.
I read 10 books in total, which about average for me. Four of those were sapphic books and two were by Black authors. If I'm being honest, I'm a little disappointed because I thought I'd read more for these goals, but I when I looked at my Goodreads, I realised I'd also started two more books by Black authors that I didn't finish in February.
I'd also planned to buddy read Cemetery Boys with Helen and had two ARCs to read before their release date. So I can see why I didn't quite hit the goals I'd planned, even though I'm disappointed by it.
 But onwards and upwards, I suppose. I'll be finishing the two books I started (The Space Between Worlds and Why I'm No Longer Talking to White People About Race) in March
Incendiary // Hardback // 4 stars
I started this in April 2020. April. Last year. So I'm HAPPY TO REPORT that I finally finished it in February 2021.
The story has a classic fantasy feel with magic, quest-elements, team ups, infiltrating the enemy base, and a big finale. The magic system is brilliantly conceptualised and easy to grasp because the author integrates it so well into the story.
Renata feels like quite a reserved main character, but because the book is written in first person we get all of her internal thoughts and feelings, so I felt like I could understand a lot of her motivations and sympathised with her. 
The plot is solid throughout and there are some great twists that I was floored by. Although the pacing slows down in the middle third, with the increase in political intrigue, it speeds back up at the end, making for an exciting finish.
Trigger warnings for violence and domestic violence, kidnapping, beheading, murder, gaslighting, systemic targeting of a minority group, emotional and physical violence/abuse against a young child, gore, torture.
An Offer from a Gentleman // Audiobook // 3.5 stars
This was a carryover from January that I thought I should probably finish instead of carrying it into March.
I've been steadily making my way through the Bridgerton books on audio and this one was a Cinderella retelling. Considering none of the other books have been retellings, it seemed slightly random (and at odds with the rest of the series), but it was fun nonetheless.
This particular book follows Benedict Bridgerton, the second eldest Bridgerton son, and Sophie Beckett as they meet at a masquerade ball and become enchanted with one another. I liked Benedict as a character in the show (make him bisexual, Netflix, you cowards), but I didn't get as much personality from him in the book. This could be because the main POV in the story is Sophie's so we get a lot of what she's thinking and feeling.
The romance was fun if a little predictable and I enjoyed the ending (although some scenes felt far-fetched). These books to seem to follow a very set formula, and I'm curious to see if it becomes repetitive later on in the series (I can read three or four books with the same set up, but eight?).
The one thing that doesn't set well with me in these books is the way the male main characters are always gentle and kind to the female MCs until we get to the steamy scenes and then they suddenly seem to go feral? Its just unnecessary and at odds with their characters throughout the rest of the story. If they respect their partner, why do they suddenly 'lose control' when doing the Doodley? It's not going to emasculate them to do it gently.
Trigger warnings for domestic violence, (past) death of a parent, forced servitude, gaslighting, bullying.
Written in the Stars // Audiobook // 3.5 stars
When I heard the words 'sapphic Pride and Prejudice retelling' I knew that I wanted to read this ASAP. I've read a few P&P retellings in the past, but never any where the main characters have been queer and the main relationship has been sapphic, so I listened to it on audio for F/F February.
On the whole, this was a fun read. The two main characters meet on a date and it's hate at first sight. But they begin a fake relationship for their mutual benefit and soon begin to see a whole new side of each other.
I think because I know the story of Pride and Prejudice pretty well, I found the plot a little predictable and didn't feel like the stakes were high enough. Having said that, I do love a good bit of fake dating, so I did enjoy the moments where both main characters were starting to realise that they had feelings for each other.
Trigger warnings for homophobia, biphobia, bullying, and gaslighting.
Cinderella is Dead // Paperback // 3 stars
This is a sapphic Cinderella retelling, about Sophia, a young girl who's in love with her friend, Erin, but must attend the annual ball decreed by the King, where suitors choose their future wives.
The world-building that opens the novel sets up a dystopian society, where men choose their wives and women have no agency or power. No-one can speak out against the King and anyone who refuses to attend the ball disappears and is never seen again.
Sexism and inequality are rife in this patriarchal society and the constant mistreatment of women will anger in readers (I was certainly MAD). But Kalynn Bayronn shows the different ways that patriarchy hurts men as well as women and challenges this behavior, ending the story with the perpetrators being held accountable (which I thoroughly enjoyed). 
My main issue was that I often had more questions than I had answers while reading. Sometimes characters would do things or events would happen and there wasn't a clear reason for why things were unfolding as they were. If the plot was a house, the foundations would be strong, but the material holding the walls and roof up would need to be woven together a bit more tightly.
Trigger warnings for domestic violence, murder, kidnapping, gaslighting, violence, sexual assault.
A Pho Love Story // ebook // 4 stars
This is a YA contemporary romance about Bao and Linh, whose families own rival pho restaurants. Despite going to the same school and having been friends as young children, Bao and Linh don't see much of each other until a newspaper project throws them together.
One of the first things that struck me about this book how well written it is. The descriptions really draw you into the world and the funny moments and heart-warming scenes are pitched just right.
The pacing is very slow early on, which almost made me put this down for a bit, but I persevered and found that things become more exciting and captivating in the second half of the story.
Without a doubt, my favourite character of this story was Chef Le. He owns a restaurant that Bao and Linh end up spending a lot of time in, and I absolutely loved his exuberance, passion, and zest for…well, everything. 
Discussions of Vietnamese culture, food, and history, and Asian American diaspora make up a large part of this novel and were really insightful to read. I liked the way Loan Le shows the progression of food, family, and history conspiring to keep Bao and Linh apart in the beginning, but eventually these become the things that bring them closer together.
Trigger warnings for racism, xenophobia, cultural appropriation, drowning, discussions of a past death in the family.
Cemetery Boys // Hardback // 5 stars
MY FIRST 5 STAR READ OF 2021. THIS BOOK. MY HEART.
Cemetery Boys follows Yadriel, a trans teen, who summons a spirit to prove his brujo abilities to his traditional family. But the spirit he summons is actually his school's bad boy, Julian, who's determined to find out what happened to him before he lets Yadriel help him pass on.
I buddy read this with Helen and we both adored it.
Yadriel and Julian are fantastic characters and I loved their grumpy/sunshine dynamic so much. Yadriel is passionate, determined, and careful whereas Julian is brash, energised, and throws caution to the wind. Both teens grow and learn from each other throughout the story and their development was so wholesome to read. Would whole-heartedly lay down my life for both of them.
Maritza is also a wonderful character and her friendship with Yadriel and unerring support of him in his quest to become a fully fledged brujo is lovely to read. She's also a vegan! MY QUEEN. 
This is a beautifully written story of love, family, and acceptance. It's uplifting, affirming, and sends a message of love and hope to all readers who have ever felt othered. It made me laugh, cry, and squeal with joy, and I'm filming on the Aiden Thomas hype train. Next stop: Lost in the Never Woods.
Trigger warnings for misgendering, deadnaming, transphobia, homophobia, gore and blood, murder, violence, death of a family member, (previous) death of a parent.
I Think I Love You // Paperback // 3 stars
This is a sapphic YA contemporary about two girls, Emma and Sophia, who decide to compete against each other in a film contest, but start to develop feelings for each other.
This book was very readable and I flew through it in a few sittings. There were some lovely descriptions of rooftop dances, filming in parks, and hanging out at friends' houses that made me long for the length summer breaks of high school and university.
The novel contains bi rep and a sapphic romance; we see Emma's inner turmoil about coming out to her parents. I liked the fact that Emma wanted to see more bi representation in films (although she does bring this up again and again in the story, when once was probably enough) but I feel like we didn't really get an overall picture of her film's plot.
The main characters were also so mean to each other at times? They constantly belittled each other and there was a lot of lying to each other within the group. I also felt like there was a little too much miscommunication for the sake of furthering the plot, but that's just my personal preference.
Trigger warnings for bullying, physical violence, gaslighting, parental abandonment, discussions of biphobia. 
Milk Blood Heat // Audiobook // 4 stars
This is an anthology of short stories about women and girls trying to understand their identities and bodies while coming to terms with moments of intense disruption or violence in their lives.
What a fantastic anthology. Moniz's writing style is spellbindingly good and draws you in from the first story. Her metaphorical comparisons are clever, thought-provoking, and serve to deepen our understanding of each character and their world. I listened to the audiobook of this and Machelle Williams brought Moniz's evocative writing to life beautifully.
These slice-of-life stories are dark and incredibly sad at times, but are also entrenched in realism. Every character is complex and the way their thoughts and feelings are narrated in so much detail made me feel like I really knew them. Racism, family feuds, expectations of women, and attitudes towards women's bodies and more social topics are discussed in throughout the anthology, with time and attention given to each issue.
Trigger warnings for suicide, miscarriage, near death experience (drowning), terminal illness, violence, mentions of domestic violence, slurs for travellers.
Last Night at the Telegraph Club // Audiobook // 4.5 stars
This was one of my most anticipated releases for 2021 and it absolutely delivered on all fronts. A beautifully written tale of first love, self-worth, and discovering one's sexuality, this story follows Lily Hu, a young Chinese-American girl living in 1945 San Francisco as she begins to frequent the Telegraph Club.
This book is written so evocatively that I felt like I was there with Lily. Switching between two timelines, Malinda Lo weaves together a captivating story about two generations of a family trying to find their place in American society.
The moments Lily and Kath share where they can be their true selves openly and without fear were some of my favourites in the novel. The pure, unadulterated joy I felt at seeing them let go and enjoy each other's company (romantically) was a heady rush.
The story puts racism and homophobia under the microscope and challenges the way people of the time considered queer people and immigrants. 
I listened to this on audio and the narration was sublime. There's an author's note at the end where the narrator describes the history of every part of the book (queer culture, clubs, San Francisco in the 1950s, the pressures on immigrants, the history of Chinese communities in America and more) and I was absolutely blown away by the amount of research that went into this novel.
Trigger warnings for racism, xenophobia, homophobia, deportation, mentions of violence and police brutality, coming out rejection by parents, running away, underage drinking, mentions of a miscarriage, racial and queer slurs (connected to the era).
Hot British Boyfriend // Audiobook and ebook // 2.5 stars
This is a light-hearted coming-of-age story about young girl who, after a mild social faux pas at a party, decides to go to the UK for a semester of school to escape her friends and embarrassment.
I didn't mind Ellie has a character, but there were times when she took her friends for granted and acted selfishly, which was frustrating. She seemed more interested in finding a boyfriend than studying, and I wanted to sit down and have an intervention with her on multiple occasions.
I didn't particularly warm to Will, the love interest, as something felt off about him from the start. The further we get into the novel, the more we realise that Will's only interested in his own life and takes his privileges for granted.
The romance didn't really do anything for me because I didn't trust Will for a lot of the novel, so I wasn't invested in his and Ellie's relationship. But there's a nice shake up (although not a surprising one) in the final few chapters and I did like the happy ending. I would have liked the third-act conflict to come a little earlier so we could have more time for the resolution to play out, but that's just personal preference.
Content warnings for cyber bullying, harassment, and controlling parents.
---
For the F/F February bingo card, I managed to hit 8 out of the 9 prompts:
Last Night at the Telegraph Club: An F/F audiobook, graphic novel, or multi-media story
Written in the Stars: An F/F book featuring your favourite trope (fake dating) and an F/F contemporary, historical, and/or romance, An F/F rec from a friend
Cinderella is Dead: A sapphic own voices book, an F/F backlist book, an F/F sci-fi or fantasy
I Think I Love You: An F/F book from a 2020 or 2021 debut author
A big thank you to Imi and Ellie for once again hosting such a great challenge!
---
Pancake day
February of course means Shrove Tuesday, so in our family's usual tradition my Dad cooked us American-style fluffy pancakes for dinner and I piled mine high with fruit, Biscoff spread, and vegan nutella. It was glorious.
Book mail
February was an amazing month for book mail. I was lucky enough to be sent a copy of The Conductors by Nicole Glover, The Wolf and the Woodsman by Ava Reid, and I Think I Love You by Auriane Desombre, which came in a huge (thankfully recyclable) Penguin Random House box from the US.
I also must have had some lucky energy in February, as I won a copy of Sad Ghosts Club from a giveaway that Book Depo were running. (I haven't read this yet, but I've seen a lot of people loving it.)
An order gone wrong
But as well as some good mail, there was also some bad mail. Well, not really bad, per se, just wrong. I decided to treat myself to some skincare products from The Body Shop, but when the order arrived, it wasn't my order at all. They had accidentally sent me the items. I had someone else's order.
Thankfully, though, their customer service team were really good and gave me a slip to freepost the parcel back to them (as well as letting me keep one of the incorrect items), and then sent my correct order out using express shipping.
And when I mentioned that one of the items had leaked (my sexy new chamomile oil cleanser) they sent me a replacement! Good old Body Shop.
Running
One of my non-bookish goals for this year was to run longer distances. So, in February I decided to make Sundays my day for running longer distances. And on the last Sunday of February, I ran my longest run of the year so far, which was 14.73 km (9.15 miles). To say I was pleased was an understatement. I haven't run that kind of distances in about 4 or 5 months, so it was great to know I could still do it.
What I've been watching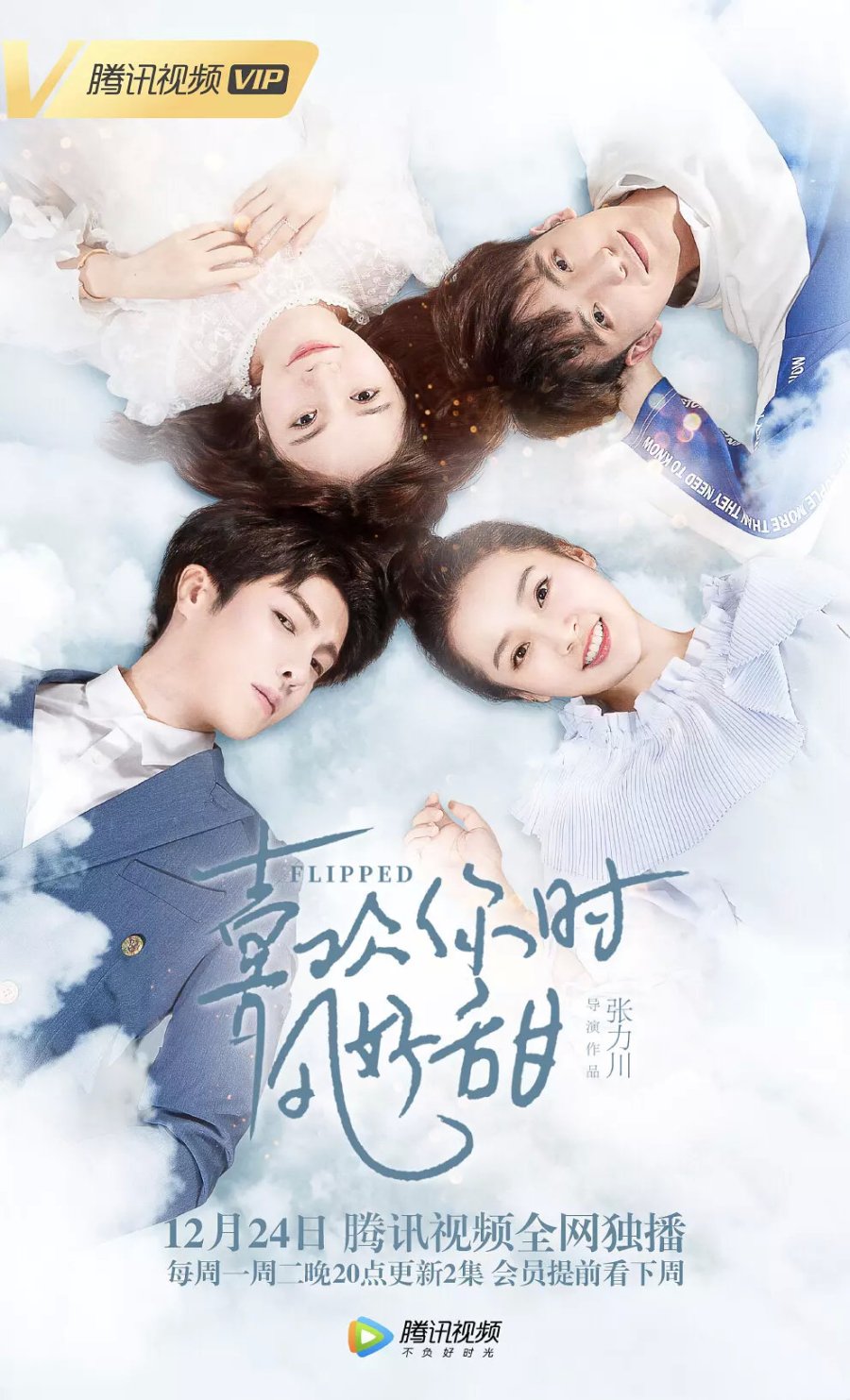 Flipped is a Chinese drama about a brother who can teleport and sister who can read the future. Their abilities drain them so they're searching for the last Healer to help them. I accidentally stayed up till 2am binge watching the first 8 episodes of this, it's very addictive.
Tale of 1000 Stars is an m/m Thai drama about a young man who's given a second chance in life after a heart transplant and decides to use it to help others and learn about the person who's heart he now has. I'm 4 episodes into this and loving the slow-burn romance.
Snowpiercer is a Netflix drama set in a post-apocalyptic world where the remaining survivors of the Big Freeze that wiped out most of humanity now live on a train travelling across the globe. I'm currently watching season 2 of this and I live for when they upload the next episode each Tuesday.
---
How was your February? What did you read and get up to? Did you watch anything exciting?
Important links to check out
Black Lives Matter card
Reclaim the Block
Minnesota Freedom Fund
Lebanon card
Donation drives for typhoon Ulysses in PH
Junk Terror bill
Yemen crisis card
Navajo Nation Covid-19 Relief Fund
Important links to check out
Important links to check out
Black Lives Matter card
Reclaim the Block
Minnesota Freedom Fund
Lebanon card
Donation drives for typhoon Ulysses in PH
Junk Terror bill
Yemen crisis card
Navajo Nation Covid-19 Relief Fund