As November arrives and ushers in cooler days, crisp leaves, and darker nights, it feels like autumn is well and truly here.
And what better tag to do for this season than the Fall Time, Cosy Time book tag. I was tagged to do this by Alison, so definitely make sure to check out her tag post.
---
crunching leaves – choose a book that has reds/oranges/yellows on the cover
I wrote a post about autumnal covers recently, and Livingston Girls definitely gives me some of the strongest fall vibes.
The autumn leaves and the fact that this book is about witches makes it the perfect fall read.
cozy sweater – what book gives you the warm fuzzies?
I read this for the first time recently and it gave me SO MANY warm fuzzies.
It's about a prince who enjoys wearing dresses and hires a dressmaker to design and create all their new dresses for their alter ego, Lady Crystallia.
The friendship between the main characters in this book is super cosy.
fall storm – choose a book or genre that you like to read on a stormy day
I like to read atmospheric fantasies on stormy days. Books with dramatic battle scenes and political tension.
Black Sun is one of the best of these kinds of fantasies that I've read in 2020.
cool crisp air – who's the coolest character you'd want to trade places with?
I'd love to trade places with Lila Bard and adventure across the different Londons.
But I'd also want to hang out with Lila and I couldn't do that if I replaced her, so maybe I could just…tag along.
hot apple cider – what underhyped book do you want to see become the next biggest, hottest thing?
The Chosen and the Beautiful hasn't even released yet and I'm already so excited for it. This is a Great Gatsby retelling about a queer Asian girl with magic.
This sounds SO good and I loved Nghi Vo's first novella, so I really hope it gets all the hype it deserves.
coat, scarves, and mittens – what's a book cover that you don't like/want to cover up in public?
I had such high hopes for this book because the premise was intriguing. But the execution was…so bad.
The writing wasn't good and the plot didn't make much sense, so let's cover it up under a pile of blankets.
pumpkin spice – what's your favorite fall time comfort food?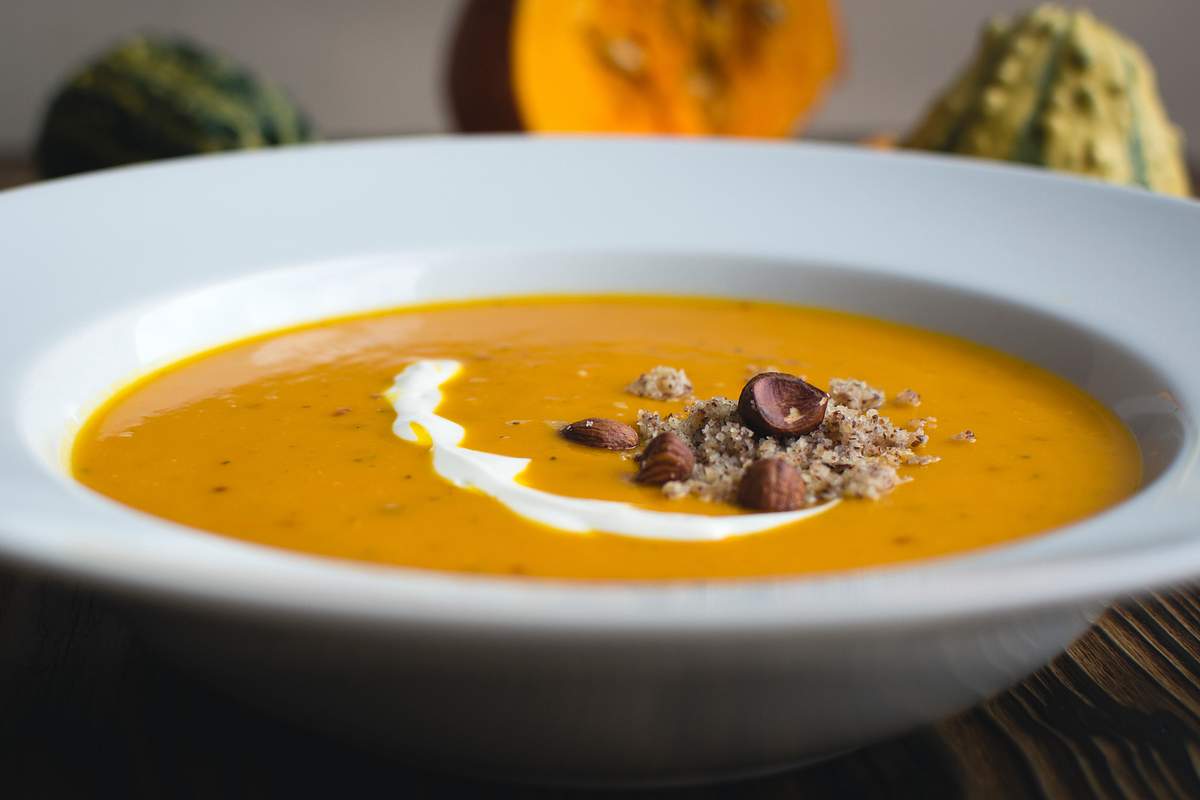 I like switching from iced coffees to hot coffees in autumn, but one of my favourite foods to have is soup. It's such a hearty, warming food and perfect for the cooling nights.
warm, cozy bonfire – who do you tag?
I'm tagging:
Lauren and Bec @NorthernPlunder
Kirsty @KirstyReadsBlog
Charvi @NotJustFiction
Ross @TheRoyalBookshelf
Nandini @NovelsandNebulas
And you! If you want to do this tag ❤
---
What do you enjoy about autumn? Do you have a distinct autumn season where you live?