Today I'm incredibly excited to be sharing a guest post from Julia at Julia's Bookcase about her favourite sapphic YA books.
Make sure to check out Julia's blog, as she posts wonderful content!
---
I always try to read diversely, but lately I realised that I've read far fewer YA books about two girls falling in love than I had about boys.
After a bit of research I'm pleased to say that I've found some absolutely brilliant ones, and here I'm featuring my top eight. Let me know if you've read any of them!
It's Not Like It's a Secret by Misa Sugiura
First up is a sweet coming of age story about a teenage girl who falls in love with her best friend. It a tale about friendship, first love and coming out, with some complex family drama thrown in the mix. It's a heartwarming read and I just can't recommend this book enough!
Her Royal Highness by Rachel Hawkins
Calling all fans of Red, White & Royal Blue – this recommendation is for you! American high schooler Millie Quint is thrilled when she's awarded a full scholarship to a prestigious boarding school in Scotland.
Attended by the country's elite, it shouldn't be a shock when Millie's roommate turns out to be the gorgeous princess of Scotland, Flora. This is a fun, light-hearted read that's perfect for the summertime.
We Are Okay by Nina LaCour
This is one of the first sapphic books that I read and is still one of my absolute favourites. It's not even really a love story, and covers the themes of loss, dealing with grief and having the strength to face the demons of your past. It's a hauntingly beautiful read that will stay with me for a long time.
Everything Leads to You by Nina LaCour
Another wonderful book by Nina LaCour, this novel follows Emi Price, a young set designer who's just graduated from high school, and is starting out in the LA movie scene.
It's told through Emi's eyes, who describes the world in great detail while unravelling the mystery of a movie icon, and following the clues that lead her to Ava.
Queens of Geek by Jen Wilde
If you've ever been to Comic Con or shipped two of your favourite internet stars, then you'll adore this book. This story follows two very different characters, one a famous YouTuber and actress, and the other a fangirl, as they navigate the nerdy event of the year – SuperCon.
The standout quality that I really loved about Queens of Geek is that it has a brilliantly diverse cast, featuring characters with a number of different ethnicities, sexual orientations, mental health conditions and neurodiversities. If inclusion is what you're after, then give this one a try!
Ship It by Britta Lundin
Here's another recommendation that's all about internet fandom and pop culture, but with a different twist. Claire is a 16 year old fangirl who ships the two leads in her favourite TV show, Demon Heart.
After a PR disaster at a local Comic Con where one of the actors denies the ship, Claire is brought on-board in an attempt to win the fans back over. This book's had a bit of a controversial reception but is definitely worth a read.
Spinning by Tillie Walden
This one isn't necessarily a YA book, but it is a powerful coming of age graphic memoir that fans of young adult books will love. Tillie tells her own personal story of growing up and coming out as a young figure skater, illustrated in her beautiful comic book style.
I particularly loved reading about the intricacies of the ice skating world and Tillie's journey as a figure skater – learning about the different techniques was fascinating!
Laura Dean Keeps Breaking Up With Me by Mariko Tamaki
To finish off this list, here's one more brilliant graphic novel recommendation for you. This one's all about high school student Freddie Riley, whose girlfriend, Laura Dean, keeps breaking up with her. Again, and again and again.
It's a fab story all about teenage love, toxic relationships, and having the strength to say no – even when your heart says yes.
---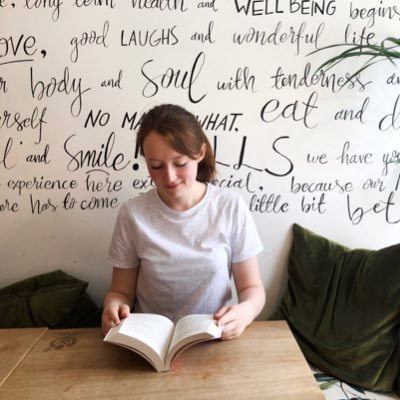 Julia's Bookcase started in June 2016, in the middle of the night, during a moment of boredom-inspired-creativity when I randomly created an Instagram account and uploaded a photo of my then-current read, A Darker Shade of Magic by Victoria Schwab.
Three years later I'm still here, creating content and loving every second (also, I still love Victoria Schwab!).
Make sure to check to check out Julia's socials:
Twitter Instagram Blog
What are some of your favourite F/F books? Which sapphic books are on your TBR for the rest of 2020?