Today marks the release date for June Hur's debut novel, The Silence of Bones. I'm currently reading it and, friends, it's excellent. Just so, so good.
So I thought I'd share with you five reasons why you should read it too.
---
Rich, cinematic world-building
As soon as you open this book, you step into its world completely. Say goodbye to the 21st century as Joseon (what is now modern-day Korea) rises up around you in all its glory.
The narrative is so well written, that each scene feels cinematic. You can see the forest, the hanok buildings, the wooden inns, thatched huts, and the police bureau. The characters come alive with their dark hair, angled faces, and period dress.
June Hur describes everything in such a detail, with a boldness that makes each setting spring out, yet with an understated tone that makes her writing seem effortless. You don't just feel like you're looking down on each scene, you're right there in them, standing next to the characters.
Men may hold the power, but women won't be stopped
Like many countries during this period, Joseon was a patriarchal society. Men were given more power, respect, status, and money than women, who were often looked down on (if they weren't Ladies).
We see this happen many times to Seol; she's undermined and belittled by men at the police bureau and even, sometimes, other women. But she knows her own worth. She saves Inspector Han's life and stands up against Officer Kyon.
She digs deep into the mysterious death that has overtaken the capital. And with each small triumph, she begins to hold her ground more and stand up for what she belives is true and right.
Other female characters, like Madam Song, Lady Kang, and Maid Soyi, all hold similar reserves of inner strength that come out in abundance in their actions.
So while men may hold the overt political and societal power, women have courage and determination that comes across as a far greater strength in this novel.
A protagonist that draws you in
It took me all of three pages to love Seol. She's intelligent and intuitive, with great instincts for detective work. Her curiosity often gets her in trouble because she's expected to accept the status quo without asking questions.
Others dismiss her because she's a woman, but she doesn't hold resentment or a grudge, she just gets on with her work and lets any anger fuel her quest to find the truth.
I bit my lower lip, then answered. "Loyalty. I may waver, but I always fight to return to it."
Though occasionally naive, she's strong, calm, and level-headed in a crisis, and has self-awareness in abundance. It was easy and enjoyable to read this novel from her perspective.
K-drama vibes
If you like K-dramas, especially historical ones, you'll love this book. There's mystery, tension, action, and deep connections between characters.
Similar to some K-dramas, political and historical accuracy is key, with tensions between Korea and other Asian countries, and threats from Western countries. Those that don't follow the established religious doctrine are persecuted and social castes are beginning to be questioned.
But where K-dramas often include elaborate romances, this book, from what I've read so far, seems to have little. And I'm 100% on board with that.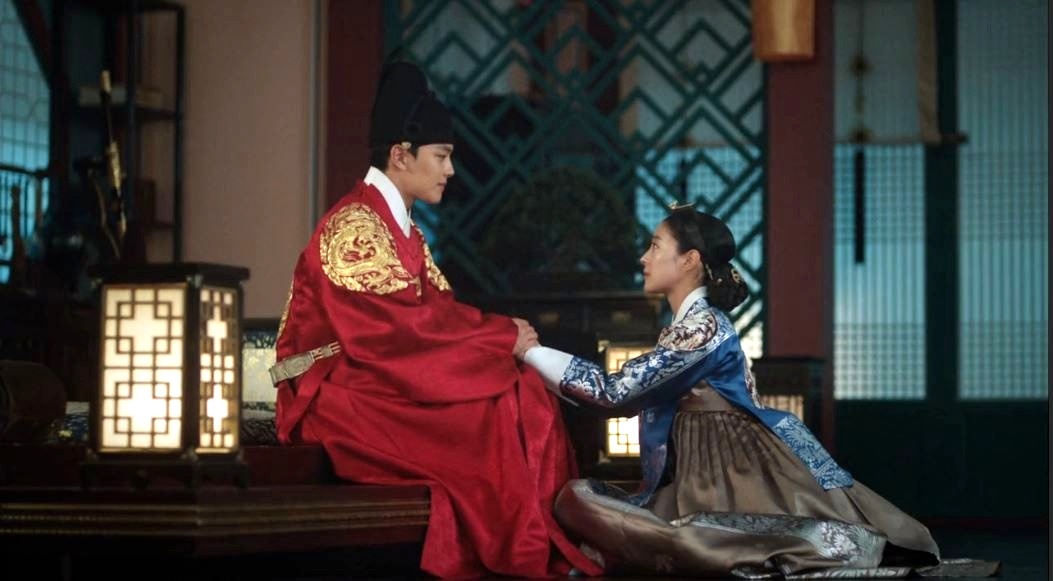 Language in abundance
Korean is a really beautiful, underrated language. It has flow and balance that's both sonorous and emotive.
And Korean features in a big way in The Silence of Bones. Objects are referred to in their Korean names and terms of respect and endearment are used, such as "ajusshi".
The character and place names are, of course, also all Korean.
"Hyo, che, ch'ung, shin, yae, ui, yom, and chi." He read aloud the Hanja characters and then translated them into Hangul for me. Filial piety, brotherly love, loyalty, trust, propriety, justice, integrity, and a sense of shame.

"These are the highest Confucian virtues." His eyes roved around my face, as though he were weighing and measuring my character.
The Silence of Bones is available to order now from Amazon, Book Depository, and your local indie.
---
Have you read The Silence of Bones or is it on your TBR? What books are you currently reading and loving?