Top Ten Tuesday was created by The Broke and the Bookish in June of 2010 and moved to That Artsy Reader Girl in January of 2018. It was born of a love of lists, a love of books, and a desire to bring bookish friends together. This week's theme is:
November 12: Favourite Bookmarks
I was going to make this a general post about my favourite bookmarks from different books and fandoms, but then I realised that most of them are A Darker Shade of Magic-related. So I thought, why not make it specific to my fave series? And voila.
---
A Darker Shade of Magic bookmark by Fiction Tea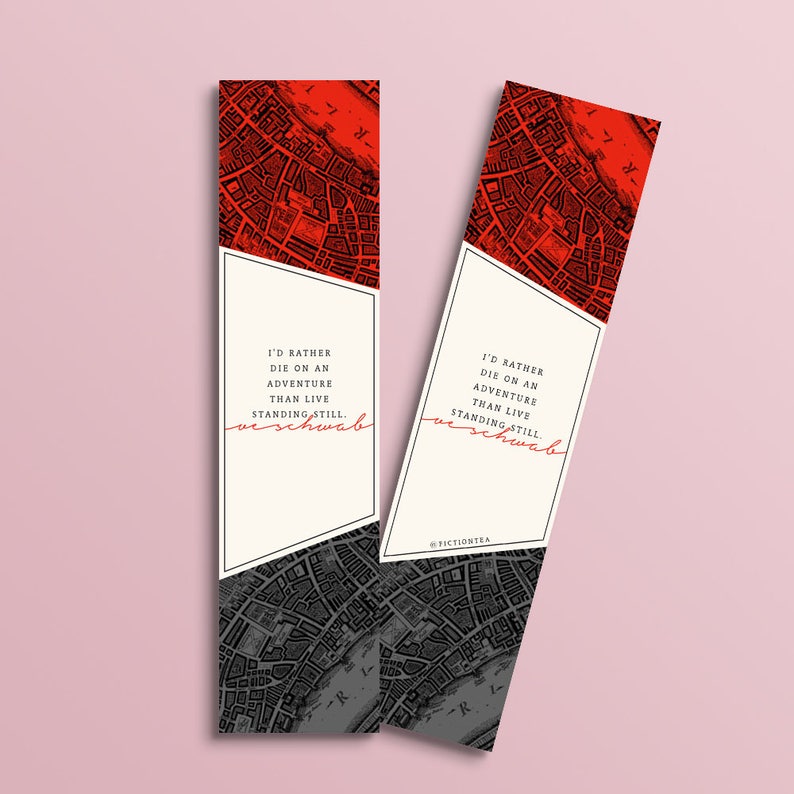 This design is just flawless. The colours are perfect, the London streets are spot on, and the quote is one of my all-time favourite book quotes.
I've used this bookmark more than any other I own, and it's starting to get a little worn, so it might be time for a new one soon.
As Travars metal bookmark by Queer Book Corner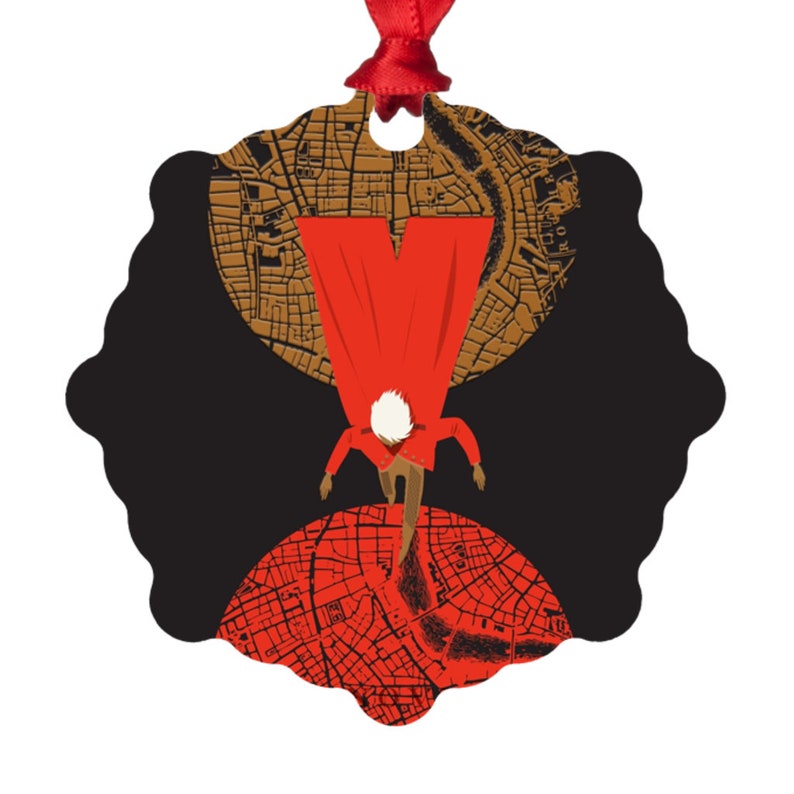 This metal bookmark is pretty unique in both shape and style.
First off, it's metal, not your usual card/paperboard.
Second, instead of the top of the bookmark sticking out of your book, the ribbon sticks out the top, and the bookmark stays relatively hidden in the page.
Third, the shape is really different to any others I've seen. And I kind of love it. I also love that it features the collector's edition cover!
As Travars wood bookmark by In The Reads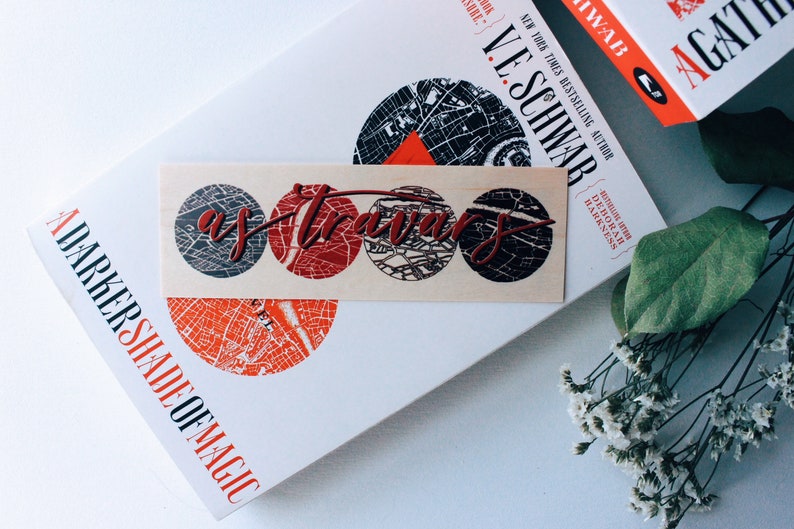 I have a copy of this bookmark and the finish is stunning. I'm torn between using it all the time and using it only occasionally to keep it pristine.
A Pirate's Vow wood bookmark by In The Reads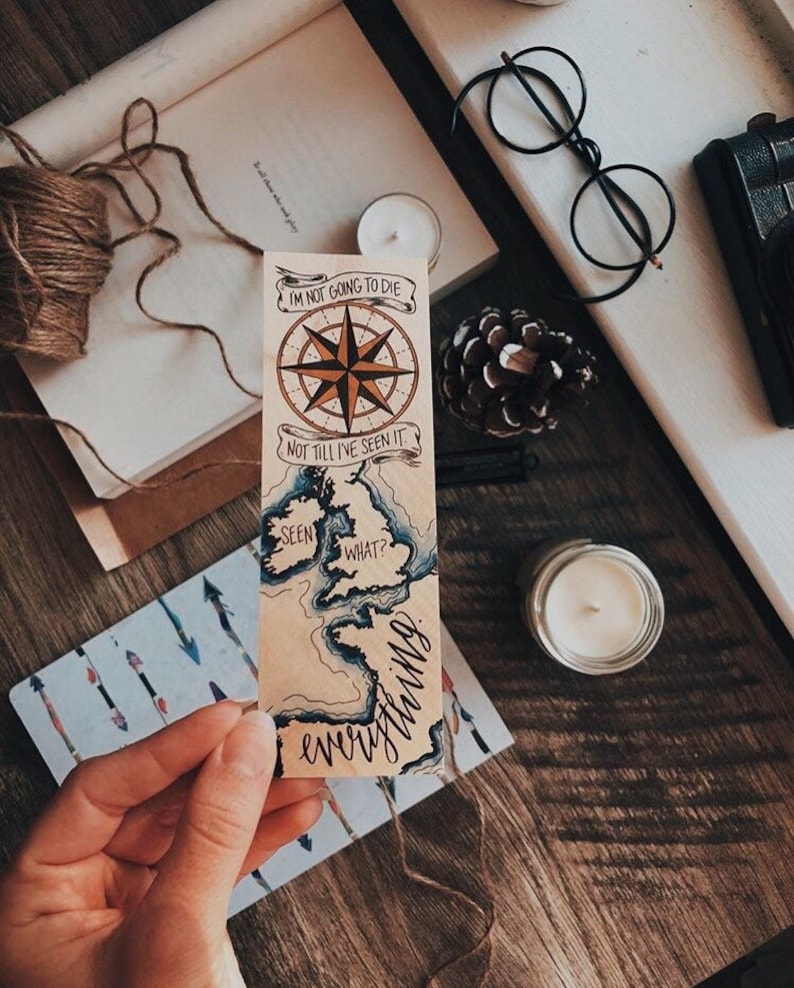 If anyone wants Christmas present ideas for me, well. *coughs blatantly*
I love compass design on this and the quotes are illustrated so well. I'm not sure about the inclusion of the UK on there (ADSOM is set in a variant version of London, but there's no mention of it being part of the UK, so idk how accurate this is), but I love it nonetheless.
Magnetic character bookmarks by Hello Happy Co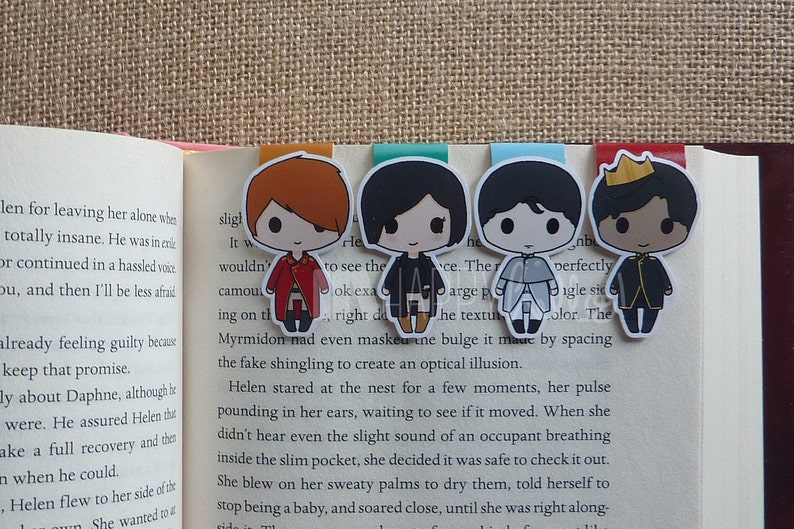 Magnetic bookmarks are a great idea and these ones are SO HECKIN' CUTE.
Rhy's little crown is adorable and they artist has done a great job with Kell's coat. I feel like Holland should have a frowny face for added humour, but that would probably make me laugh too much.
Illumicrate Limited edition character bookmarks by Merwild
I received these bookmarks (right) in the Illumicrate V.E. Schwab Magic and Mayhem box and I can't get enough of them.
They come as a set of four and the art style is just *chef's kiss*
ADSOM watercolour bookmark
I know this used to be on Etsy, but I can't find both the bookmark and the seller anymore. Low-key wishing I'd bought it when I originally saw it now, because it's BEAUTIFUL.
If anyone knows the artist/seller please let me know so I can credit them (and potentially buy this).
A Darker Shade of Magic bookmarks by Jessica Jade Designs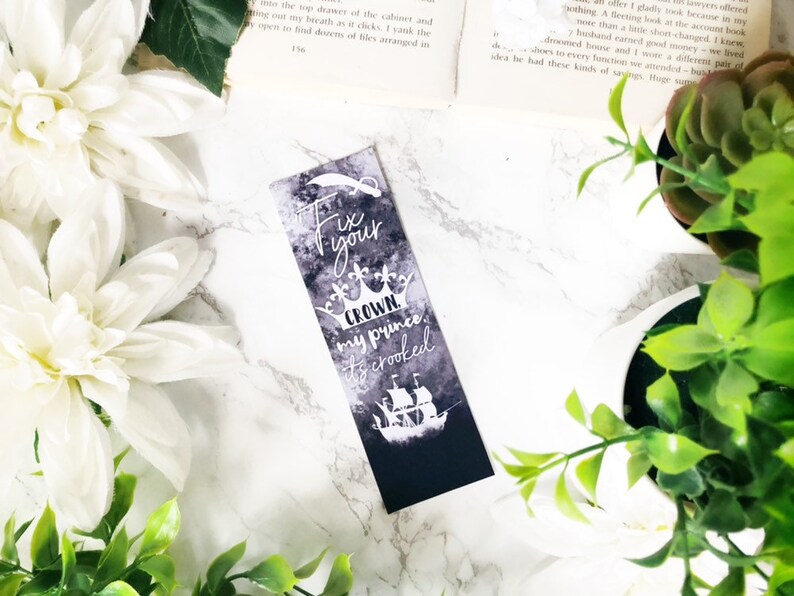 These bookmarks come as a set of five, but I think this one is probably my favourite. Although the colours aren't themed around the book colours (or V's colours, as I like to think of them), the design is so nice.
And the quote is one I love, but that doesn't get used half as much as it should.
I'd Rather Die on an Adventure by Little Inklings Design
Again, this bookmark takes a step away from the themed colours of the book, but I love how the quote (yes, it's my fave again *cheers*) is bracketed by the compass at the top and the mountains at the bottom.
The typography is lovely too – not too calligraphic but not too plain.
Lila Bard bookmark by Chiqui Creates
OK this bookmark is brilliant. It's a ship's wheel with a quote from the pirate queen herself on it.
10/10, would buy and put in my French A Gathering of Shadows copy. (Lila is on the front so I think she'd approve.)
---
What are some of your favourite bookmarks? Do you use card bookmarks or metal ones?