This tag was created by Jess @ReadByJess for Library Loves month, which I'm excited to be co-hosting.
The rules are simple: answer all the questions honestly and tag some pals!
I love a good tag and I've never done a library-themed one before, so let's get going.
---
1. When did you first go to the library/get a library card?
I asked my Mum this question because I can't remember exactly how old I was when she and my Dad first signed me up for a library card. She said I was about 5 or 6 years old and I would pick out baby books to read to my sister, who was 3 at the time (she's 23 now!).
Since my Mum and my Dad both encouraged me to read from a young age, they've only got themselves to blame for the reading monster they've created. Sorry, I don't make the rules.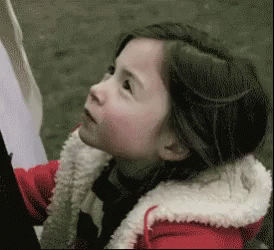 2. How often do you use your library?
Pretty much all the time. I try to visit in person every weekend if I can, but I work full-time so I can't go during the week. The town I work in sadly doesn't have a library (it's a small town and it closed a few years ago *cries*) otherwise I'd go during my lunch breaks.
When I can't visit in person, I check out audiobooks every couple of weeks using the app. I always have at least two physical books checked out and I keep going online and requesting more because I just can't help myself.
3. Have you ever had a late or lost library book?
I don't think I've ever lost a library book, thank goodness, but I've definitely returned them late before.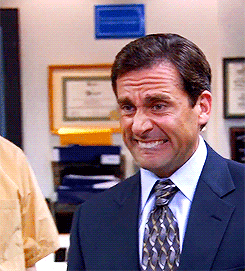 This happened more when I was at university and I need too keep a book for another day or two to collect quotes for an essay I was working on.
But library fines are the one type of fine I really don't mind paying, because they go towards the upkeep of the library building and services.
4. What's your favourite thing about your library?
I love the fact that they're able to order in books I request. I recently requested Red, White, and Royal Blue, Somewhere Only We Know, The Candle and the Flame, and Small Town Hearts.
They ordered them all.
I feel incredibly luck that my library has the budget to be able to do this because it means more diverse books are getting into the hands of readers in my area.
5. Are you a browser or do you plan what you're taking out?
Oh I'm definitely a browser. Sometime I'll spend up to an hour in the library just looking around and seeing what's been returned, or what's new, and I'll often end up taking out something that I didn't plan to get.
6. Name a book you took a chance on from the library
I remember getting The Raven Boys out from the library back when I was at university in Sheffield. I'd heard people rave about it so I thought I'd give it a try. I actually ended up borrowing the entire series from the library because I enjoyed it.
7. What is the best book you read from the library?
This Savage Song. I borrowed it, took it everywhere with me, and finished it in three days because it was so addictive.
8. Have you ever taken the same book out multiple times?
I mean, I've renewed books A LOT because I either haven't finished them, or haven't started them, but I don't think I've taken a book out to reread. (I don't reread very often!)
9. Have you read a good book set in a library?
Yes! I read Sorcery of Thorns recently and some of that is set across a group of ancient, fantastical libraries with grimoires.
Last year, I also read Strange the Dreamer, which is begins a library, and I'm hoping to read The Archived before the year is out, which I know is about a library of the dead.
10. Have you used your library's ebook and audiobook options?
Yes! In the last 6 months, my library started using the Libby app, so I've listened to quite a few audiobooks and several e-books on there. The only problem is, their selection is pretty limited. It's mainly adult thrillers and (straight) romances, so I need to request a few more queer and diverse reads and see if they can order them in.
11. Which is the best library you've been to?
For me, it's a toss up between Birmingham Library and the Bodleian at Oxford (both in the UK).
Birmingham is really modern and elegant, whereas Oxford is old and charming, but both are beautiful and visually stunning in very different ways.
I'll actually have a post coming later this month on my favourite UK libraries, so keep an eye out for that.
12. What would make you use your local library more?
Honestly? Longer opening hours. My library is closed on Mondays, Wednesdays, and Sundays and opens 9am-5pm during the week, which is when I'm at work. Unless I have a day off work, the only day I can visit is Saturday, when it's open until 1pm.
If the library had a late night opening night until 8pm, I'd be able to go much more regularly in person. I realise that due to budget cuts and variable demand this probably isn't possible, but a girl can dream.
---
I'm tagging:
Rosie @RosieFreckleReads
Eloise @EloiseWrites