I don't mention Harry Potter on my blog all that often, but I loved the books when I was growing up.
I spent many enjoyable hours reading about Harry, Ron, and Hermoine's adventures, so when Beth @Booksnest tagged me to do this one, I thought it would be a lot of fun.
Let's cast some spells.
---
EXPECTO PATRONUM // A childhood book connected to good memories?
A book I have fond memories of that I read as a child is The Secret Garden. Although I think I'd probably read it through a completely different lens now, the magic of the garden and the mystery surrounding Colin really enchanted me as a child.
EXPELLIARMUS // A book that took you by surprise?
I always say the same book for this question, but no book since To Kill A Kingdom has taken me by surprise in quite the same way. I thought I was going to enjoy it, and then I ended up absolutely loving it.
What can I say, we all know I love a good anti-hero. *stares pointedly at Victor Vale*
PRIOR INCANTATO // The last book you read?
I just finished Sorcery of Thorns on audio and really enjoyed it. It's set in a world where libraries are the powerhouses of the kingdom, magic exists, and books can become monsters.
Oh and IT'S FRIENDS TO LOVERS Y'ALL.
ALOHAMORA // A book that introduced you to a genre you'd never considered before?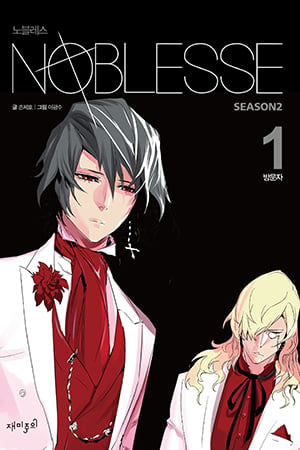 I'd read manga and graphic novels before, but I'd never really discovered web comics like the kind on WebToon until I read Noblesse.
This web comic is about an ancient being, who wakes up after 820 years asleep and must assimilate into modern-day high school life without arousing suspicion that he's not actually mortal.
I started reading this and quickly discovered that I enjoyed web comics a lot, so I branched out into other series. And the rest is history, as they say.
RIDDIKULUS // A funny book you've read?
I know there's been a lot of controversy surrounding Rainbow Rowell since the Eleanor and Park movie was announced (and rightly so since that book sounds racist af), but one of the funniest books I've read was Carry On.
I sometimes find it hard to distance a creator from their work, but I'm going to try here, because Carry On made me laugh out loud more than any other book has in recent years. The funny lines woven into the dialogue matched my sense of humour perfectly, and Baz's dry sarcasm was spot on. It had wholesome humour, it had quips, and witty moments, and I just laughed my butt of throughout the whole novel.
So although I don't want to read Eleanor and Park, and I think RR should be really careful if she decides to write a book about marginalised characters in the future, I really enjoyed the humour of Carry On.
SONORUS // A book you think everyone should know about?
Can everyone please read Invictus by Ryan Graudin???
And then come talk to me about it once you're done???
I read this back in 2017, and I still think about how good it was on the daily.
But since the release hype died down, no-one seems to talk about it much anymore? And it was so good??? Please go and read it if you haven't already, it's pretty underrated.
OBLIVIATE // A book or spoiler you would like to forget you ever read?
Hahaha can someone please erase Virtuoso from my mind? Please.
I read this earlier in 2019 and it was just very strange and unnerving (and not in a good way). There was casual racism, assault scenes, and one of the MCs declares that she needs to make herself 'more molestable' to men. It wasn't good and I wish I hadn't spent time on it.
IMPERIO // A book you had to read for school?
I read Gatsby for school and it ended up becoming to one of my favourite classics.
The languid, heady descriptions of the jazz-age parties, and the almost inescapable sadness that seems to follow the characters.
CRUCIO // A book that was painful to read?
We Are Blood and Thunder was pretty painful for me. The synopsis had so much promise, but it didn't feel executed well, and I just couldn't invest in any of the characters.
AVADA KEDAVRA // A book that could kill (interpret as you will)?
I'm going to interpret this as a book that almost killed me.
And that's Vengeful.
V really knew what she was doing when she wrote this book. She came for me in the best possible way and I almost died right there because it was so stunning.
But I wouldn't have it any other way.
---
I'm tagging:
Charvi @NotJustFiction
Jess @Jessticulates
Lois @MyMidnightMusing