Top Ten Tuesday was created by The Broke and the Bookish in June of 2010 and moved to That Artsy Reader Girl in January of 2018. It was born of a love of lists, a love of books, and a desire to bring bookish friends together. This week's theme is:
July 16: Auto-Buy Authors
This week's theme is pretty straight forward, so I've chosen 10 authors whose books I'll always buy. They could write a 5-page leaflet on the ten-year growth of rust on train tracks and I'd buy it. They could write a short story on the back of a napkin and I'd ask "HOW MUCH?" Basically, I'll always try and pick up their books to support them, then push them on other people too.
---
Don't pretend you didn't see this coming. You knew my queen Victoria Schwab would be at the top of my auto-buy list.
I'm trying to collect as many editions of her books as possible because she's my favourite author of all time, so if I see one of her books that I don't own, you know I'm going to buy it. I literally own French, German, Spanish, and Czech editions of her books, somebody hold me back. (Just kidding, let me run free.)
Leigh is another author whose books I just love to collect.
If I see an international edition of Six of Crows while on holiday, you can bet I'll be running towards the shop to buy it. (I actually did this in France, just ask my sister.)
I adore Akemi's writing and can't get enough of it. I loved her first two books so much that I know I'm going to buy everything else she writes in the future.
That includes Harley in the Sky, which comes out next year (and I'm actually lucky enough to be on the street team for).
Alice Oseman is such a gem of a human and I love her contemporaries.
I've gradually picked up everything she's written over the last year and a half and she's become a major auto-buy author for me. If I see her name on a book cover, I know I want to read it.
The only book I've got left to read by her is Solitaire, which I'll be picking up this year.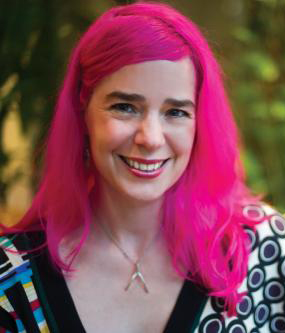 I started reading Laini Taylor's books in about 2015, so it's taken me the best part of 3 years to make my way through them all (I read Strange and Muse last year), but in that time, she's become a must-buy for me.
Her lyrical, imaginative writing hooks me every single time and I can't see her ever releasing a book that I don't immediately want to go and read.
The Hate U Give was one of my favourite books of 2017 and it stayed with me long after I'd finished it.
So when I heard Angie had a new book coming out this year, I knew I was going to get it. And although I waited for a few months after it came out, get it I did.
Ah Kat Cho, my perfect urban fantasy-writing queen.
I read Kat's debut novel Wicked Fox in May and fell in love with the world and the characters. So, yeah, I've basically signed my life away on contract and will now be purchasing ever book she ever writes in the future.
Similar to Kat, I've only read Alexandra Chriso's debut novel, but I'm hooked. On her writing, her characters, everything.
Her second novel Into the Crooked Place comes out later this year and I'll be getting my pre-order in shortly.
Quick confession: I don't own all of Sandhya Menon's books yet.
But, I've become so fond of her writing style that I fully intend to buy Twinkle (the only one I don't own) this year.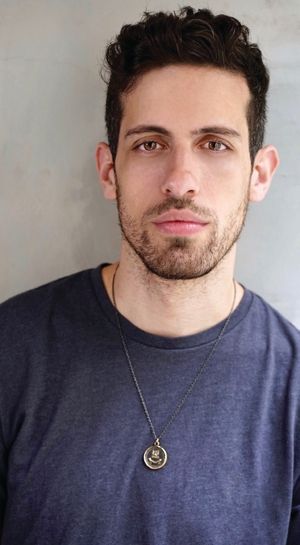 And finally, the only man to grace this list: my boi Adam Silvera.
Similar to Laini Taylor, I've been gradually making my way through Adam's books for a few years now, but I've finally read enough of them to know that they get me in the feels. And I will buy literally anything else he writes in the future, including Infinity Son, which I'm ready to give up my soul for.
---
So my list is mainly women *pretends to be shocked*  I bet no-one saw that coming. There were definitely other authors I wanted to include here, but realised I haven't picked up enough of their books yet for them to be 'auto-buy'. Perhaps they'll make a future list, though.
Which authors would you class as your auto-buys? Are there any authors whose books you own multiple editions of?