Top Ten Tuesday was created by The Broke and the Bookish in June of 2010 and moved to That Artsy Reader Girl in January of 2018. It was born of a love of lists, a love of books, and a desire to bring bookish friends together. This week's theme is:
July 9: Character Freebie (any topic you want that deals with book characters!)
For this week's freebie, I decided to showcase some of my favourite character art.
Artist: Lesya
This ADSOM art features in the collector's edition of the book, and I fell in love with it when I saw it there.
Kell's coat and hair are spot on and although the lines of his face are sharper than I always imagine them, I really like the way the artist has drawn is face.
He has a confidence and regal nature that we only see flashes of in the books, but I think the style suits him in this piece.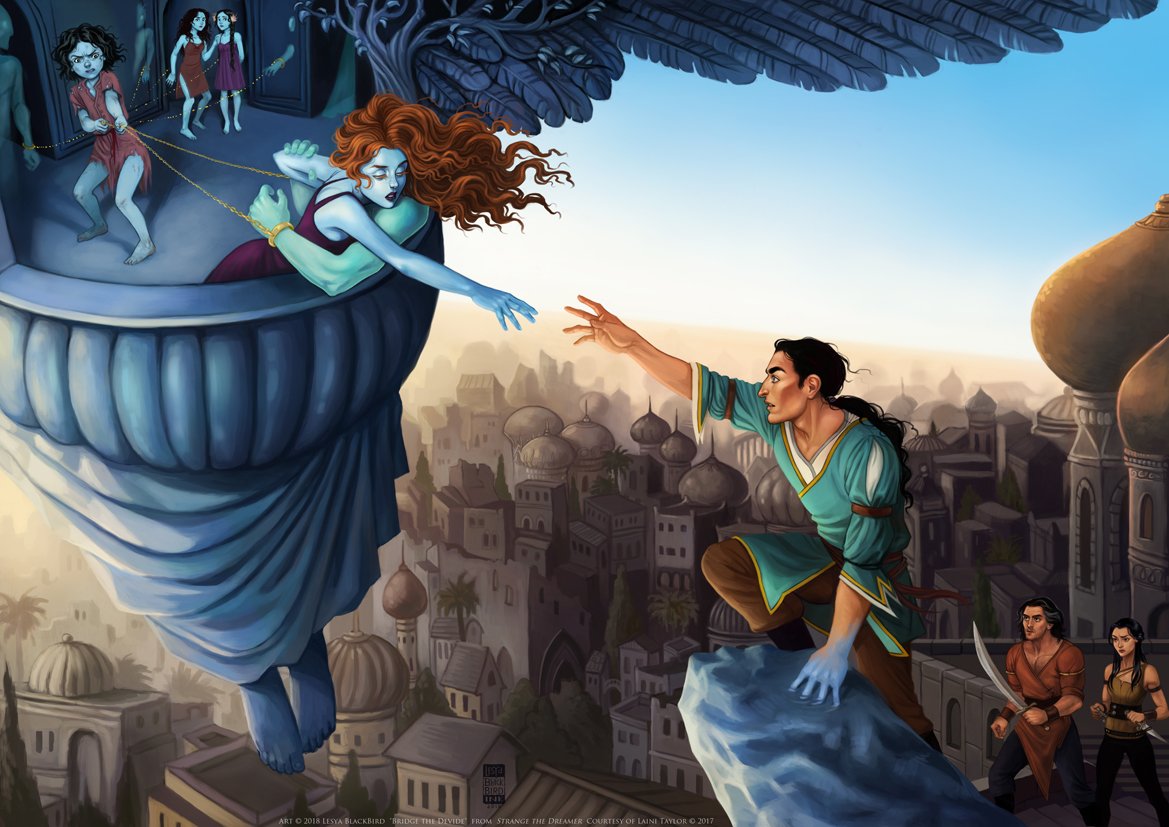 Artist: Lesya
This Strange the Dreamer art is by the same artist as the ADSOM piece above and it's just??? incredible??? The colours and details are stunning, and the way Sarai and Lazlo are reaching for each other but not quite touching breaks my heart a little bit.
Artist: Unknown (if anyone can find the artist for this please let me know!)
This is Kell. It just is Kell.
Although the artist has captured him in an anime/manga style (which I love), his coat, hair, and face are exactly how I imagine him.
The expression is perfect too; a blend of innocence and wariness, balanced with curiosity. He also manages to look like he's holding the weight of the world on his shoulders, which is basically Kell during the entire series.
Artist: LimeTownStudios
This is my favourite piece of Kaz/Inej art. Their clothing, their hair, the lighting, their pose – it's all just perfect.
The fact that Kaz is almost, but not quite, touching Inej is very faithful to the book, and I love the addition of the crow feathers in the background.
Artist: Kevin Wada
Unlike the other art in this post, this picture isn't exactly how I imagine Nikolai (I see him with a slightly softer face and darker hair).
But I love this piece regardless. The colours and beauty of this artwork knock me for six every time I look at it.
Artist: Nicole Deal
I remember seeing this Gilded Wolves artwork just before I read the book and it made me even more excited to get to it.
The way each character is captured doing something they're passionate about, or something that embodies their personality is really cool.
Artist: Charlie Bowater
As much as I'm no longer a big Throne of Glass fan, I have to admit, I really like this version of Aelin.
The softness of the colours and the gentle lighting make this really striking to look at.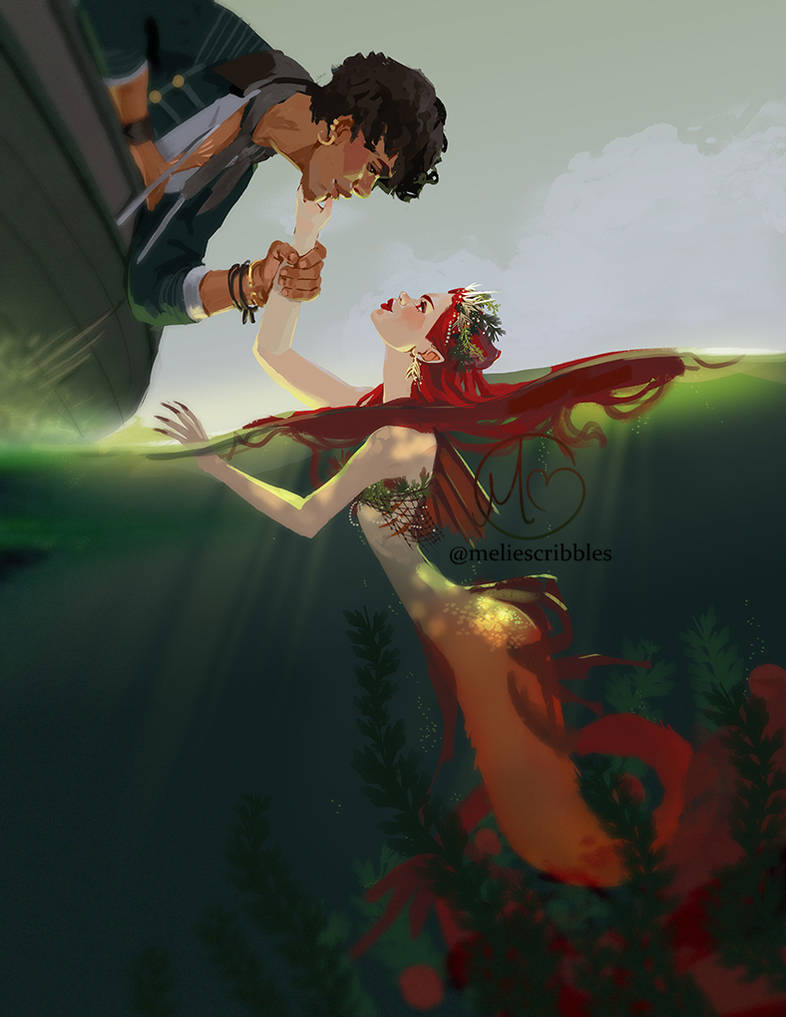 Artist: Freiheit
This To Kill A Kingdom art has me by the throat. It's stunning and every time I look at it I find new things to admire.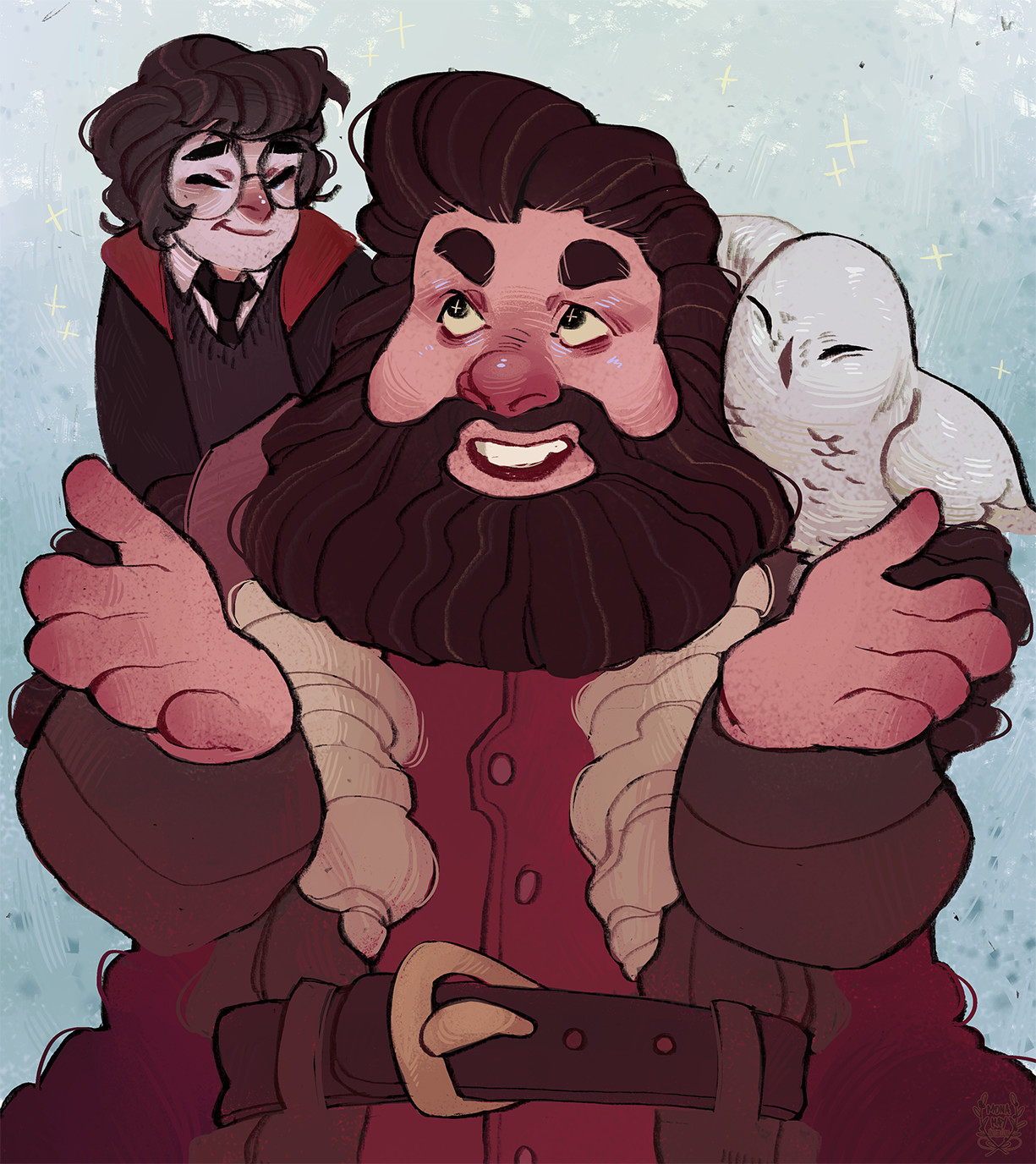 Artist: MonaMay
I love how cute this Harry Potter art is.
The expressions of Harry, Hagrid, and Hedwig are so cute and really like the almost 'chibi' art style.
Artist: Unknown (I'm also really struggling to find a source for this one, as I can only see it on Pinterest, so if you know the artist please drop me a comment so I can credit them!)
The eyes, facial expressions, and colours of this are just flawless. I'm weak for these two and I can't wait for Wayward Son.
---
What's some of your favourite book/character artwork? If you have any recs for art you think I'd like, let me know!