Top Ten Tuesday was created by The Broke and the Bookish in June of 2010 and moved to That Artsy Reader Girl in January of 2018. It was born of a love of lists, a love of books, and a desire to bring bookish friends together. This week's theme is:
June 18: Most Anticipated Releases of the Second Half of 2019
I can't believe I have to narrow this post down to 10, when there are about 372324 books that I'm excited for in the second half of 2019. I'm crying.
But somehow, through the tears, I managed it.
---
Honestly, Leigh Bardugo could write Thomas the Tank Engine fanfiction and I'd still read it.
Thankfully, she's instead elected to write about secret societies, murder, and mystery. Ninth House sounds intriguing and I can't wait for its release.
(YA snek is also on fine form on this cover.)
It goes without saying that I'm excited for this book. I adored City of Ghosts, so I'm raring to read Tunnel of Bones and dive back into the world of Cassidy Blake.
Give me ghosts and Parisian adventures now. Or maybe in September.
Rainbow Rowell ran me over with this cover, I kid you not. LOOK AT THEM.
I loved Carry On so much because, when I read it, it made me laugh more than any other book had in a long time. I'm very excited for more Simon and Baz adventures, especially since they're slightly older this time.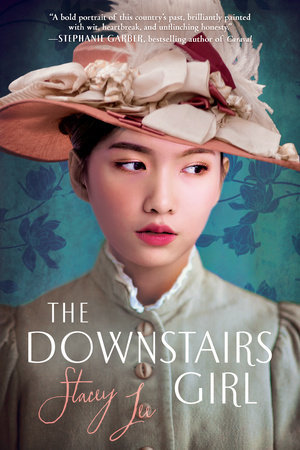 The synopsis of this books sounds so good; it's a historical fiction novel about Jo Kuan, a young woman who secretly works as the author of a newspaper advice column "Dear Miss Sweetie".
As her column becomes more popular, Jo uses her voice to challenge societal ideas about race and gender.
This comes out in August and I'm literally counting down the weeks.
This book is actually already out in the US, but it's being released on July 1 in the UK, so I'm including it in this list.
F/F rom-com, high school drama, and enemies-to-lovers? Sign me THE HECK up.
A fantasy story with a witch vs witch hunter romance sounds right up my street.
I've been thinking recently that I need more witchy books in my live, and this is definitely one of them.
NEW ALEXANDRA CHRISTO.
That is all.
No, just kidding, that's not all. It's about four magical crooks who are thrown together when they have to stop a vial of dark magic from destroying their homes. Sounds fantastic. And I loved To Kill a Kingdom, so I know I'm going to love this.
I can't express this enough: I LOVE Arthurian retellings. Love them. So when I heard The Guinevere Deception was coming out later this year and read the synopsis, it shot up my TBR.
F/F enemies-to-lovers from one of my favourite fantasy authors? YES. PLEASE.
I loved The Last Namsara and enjoyed the Caged Queen, but the one thing I felt they were lacking was LGBTQIA+ rep. With this book, it sounds like I'm about to get my wish granted.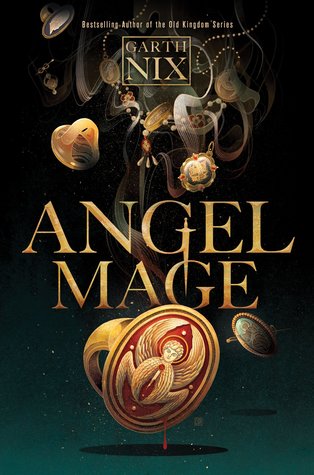 I adored Sabriel, so when I heard that Garth Nix had a new fantasy novel coming out I sort of made this unholy shrieking noise.
The story follows Liliath as she emerges from a magical sleep and begins to manipulate four Sarancians in an attempt to get her lover back.
Sounds amazing. Would literally sell my right thumb for an early copy.
---
What are some of your most anticipated reads of the rest of 2019? Are any of these on your list?