Top Ten Tuesday was created by The Broke and the Bookish in June of 2010 and moved to That Artsy Reader Girl in January of 2018. It was born of a love of lists, a love of books, and a desire to bring bookish friends together. This week's theme is:
May 14: Page to Screen Freebie
We all know that book-to-movie/book-to-TV adaptations can go one of two ways. They're either brilliant, or awful and there's usually no in between.
But recently, I've seen a lot of good adaptations, especially from Netflix, which gives me hope for the future that adaptations will continue to get better and better. So I decided to pick ten books that I'd love to see adapted for TV, on the provision that they're done brilliantly.
---
Empire of Sand is rich in imagery and magic, with some amazing fight scenes that would look fantastic with the right CGI.
I would love to see the author co-direct this, because I feel like she could really make her vision of the book come alive.
I'm debated with myself before listing this one over whether The Name of the Wind would be better as a TV show or a film. But TV won, because serialised shows often offer more scope for the plot to be followed accurately and in detail.
Especially when the plot is as complex as TNOTW is and there's a lot of detail that would need to be included for it to be done well.

All the elemental magic in Air Awakens would be so great in a TV show, it would be like a live-action version of Avatar: The Last Airbender (but better than the movie).
The Black Tides of Heaven and the other three books in the Tensorate series would be amazing as a TV show. The dark scintillating world and growing tensions between the Machinists and Tensors would be intense and exciting to watch.
Can you even imagine Priory as a TV show?! It would be astounding. The dragons, the landscapes, the battles. Everything would be so luscious to watch and the political intrigue would make it a thrilling show. Netflix, make it happen.
I'd really like to see the entire Magician's Guild series adapted for TV, starting with the prequel, The Magician's Apprentice.
This is set 100 (maybe more) years before the trilogy, and would make a great beginning to the show. It would even be its own separate show and I could see it being a big hit among high fantasy-loving fans.
If I spend too long imagining Graceling brought to life as a fast-paced, action-packed, badass TV show, I get permanent heart eyes.
Seeing the characters' powers on screen would be GREAT.
Obviously I couldn't make this list without including one of my favourite series of all time. A Darker Shade of Magic.
And the best part is, it's actually happening. Victoria is currently working with the production team to adapt the series for TV. While I'm a little nervous because I want it to be done well, the fact that she's been so involved fills me with hope and makes me excited for what's to come.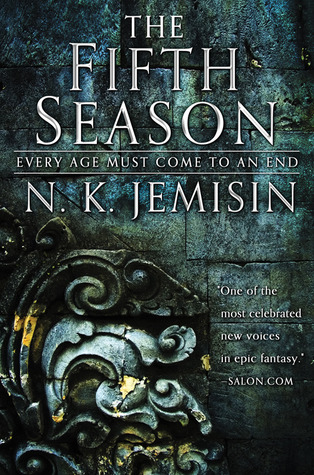 Confession time: I haven't actually read this book. But from the amount of praise I've seen for it and the synopsis (which quite frankly sounds brilliant), I think it would make an excellent TV show. One that I'd definitely watch.
Sorcerer to the Crown is another book that could look visually stunning on TV. It's more of a historical fantasy than a high fantasy, but the Regency setting would look rich and luxurious with the right CGI and costumes.
The narrative would also translate really well into a solid plot with good exposition and I'd love to see Zacharias and Prunella's adventures.
---
Which books would you love to see adapted by Netflix? Have you seen any adaptations recently that you've loved (or hated)?