Last weekend, I hosted #EasterReadathon for the second time, and spent the whole bank holiday reading and relaxing. It was great.
This year, I read more books than last year, hosted more sprints on Twitter, and set challenges for the readathon, which a lot of people took part in (this made me so happy!).
Books read and challenges met 
Books read: 5/6
Pages read: 1237
Challenges met: 7/8
The first book I started as the clock struck midnight on Friday morning was Moonstruck volume 1. I didn't finish this in one sitting (because I'm weak and have no stamina for night-time reading), but read a little bit at 12am, then got up and finished it the next morning.
This was a really cute story about magic, mythical creatures, and friendship. It was the coffee shop au I've always wanted, and had the best sapphic romance.
Challenges met: Read an LGBTQIAP+ book
The second book I read was My So-Called Bollywood Life. I started this on Friday morning and finished it on Saturday morning.
It was a really quick, fun contemporary read, with so many brilliant Bollywood references that reminded me of how much I want to start watching Bollywood films.
Challenges met: Read a book by a new-to-you author
I'd been wanting to read this for ages, but had been saving for this readathon. The Steel Prince.
I've been so desperately excited to read this and it did not disappoint. The art style was gritty and dynamic, and the story was gripping.
Challenges met: Read a graphic novel that's been on your TBR for ages
My fourth book was an ARC that I was so excited to read that I kind of yelled when it came through my letterbox.
The Paper & Hearts Society is my friend Lucy's debut novel, out in June, and I knew I had so much fun reading this. It's been amazing to see Lucy grow and develop as a writer while writing this book and I'm so proud to see her final
Challenges met: Read a book with a yellow or green cover, read a book that's spring or summer-themed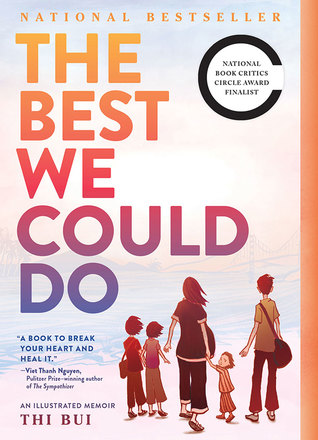 The last book I managed to read before the readathon finished was The Best We Could Do. I got this as a Christmas present, so I've been meaning to read it for a while, and wow did it deliver. 
This is a memoir-style graphic novel about three generations of a family who move from Vietnam to the US. The art style carries so much emotion and the story is very powerful. This was a great book to finish the readathon with. 
Challenges met: Read a book by an author of colour
Wrapping up the readathon
The only book I didn't manage to get to on my TBR was The Devouring Gray. I was disappointed because I'd been looking forward to this book, but hopefully I'll pick it up soon.
I also drew the winner of the giveaway after the readathon ended, and you can check out who won here.
That's pretty much it for Easter Readathon 2019. Hopefully, I'll be hosting a post-YALC readathon again this year, so look out for that in the summer.
Thanks to everyone who took part in the readathon, you've all made it such a fun and productive weekend.
---
Did you take part in Easter Readathon? How did you do? Do you take part in other readathons too?