Top Ten Tuesday was created by The Broke and the Bookish in June of 2010 and moved to That Artsy Reader Girl in January of 2018. It was born of a love of lists, a love of books, and a desire to bring bookish friends together. This week's theme is:
April 23: (First Ten) Books I Reviewed (These do not have to be formal reviews. A small sentence on a retailer site or Goodreads counts, too! 
For this week's prompt, it would be pretty tricky to find my first 10 reviews, since they're displaced over various platforms, so I've decided to do the first 10 books I added to my Goodreads account instead.
---
When I first joined Goodreads, I was reading more manga than fiction, and one of the series I was into was Vampire Knight.
Althought not my favourite series, I liked the drama and love triangles in this story. The art style is very early-2000s, but I love the way the outfits and hairstyles are drawn.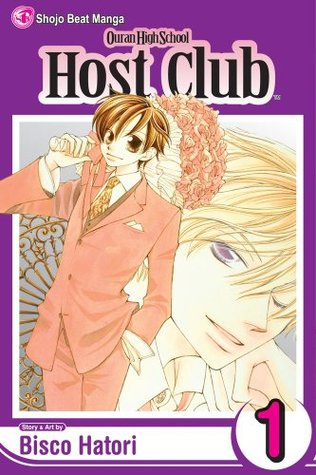 Ouran was another manga series I was reading when I joined Goodreads, but this one is completely different from Vampire Knight.
It's a high school comedy, and it's far less serious and much funnier. There are also no monsters or vampires involved, just friendships and hilarious mishaps.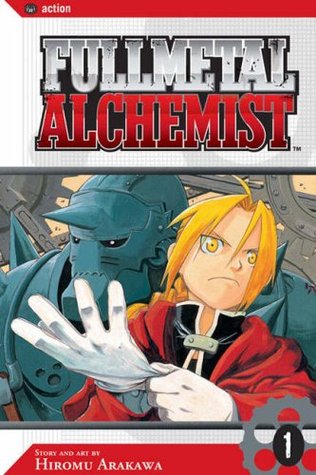 Oh Fullmetal Alchemist. One of my all-time favourites.
I loved how dynamic the characters were in this series, and the world-building and descriptions of alchemy really make it what it is.
Plus, the Brotherhood anime is a really great adaptation.
Ah Bleach. Pretty much favourite manga series ever. And also one that I shamefully haven't finished yet.
I got into this series when I was about 15, but I haven't read any more of it in the last five (or so) years even though I'm still very fond of it.
But. That is going to change this year. One of my reading goals for 2019 is to finish a couple of the manga series that I've had on hold for years, and Bleach is one of them.
Naruto is another series that I loved when I first got into manga, before I joined Goodreads.
So, naturally, I went through and added every single volume I'd read as soon as I made a GR account.
I don't plan on finishing this series (there are just too many volumes to catch up on) but I still like to look back on all the volumes I've read every now and then.
I read Othello for school a year or two before I joined Goodreads, so it's easy to see why this is one of the first books I added.
I semi-enjoyed it at the time, but I think if  I were reading it again now, I'd look at it with a far more critical eye.
Gatsby has remained one of my favourite books since I read it for my A levels. The plot is simple because it's more of a character driven book, but the narrative is so rich and languid that it struck a chord with me at the time.
Fitzgerald describes things in a way that I'd ever seen anyone else do and I really liked his style.
Jane Eyre is a book that I feel conflicted about, because I liked the Gothic themes and mystery of the book when I first read it, but I wasn't a fan of Rochester's controlling manner, but I didn't mind him too much and even warmed up to him in the end.
But I was 17 and hadn't discovered feminism yet. If I read this again now, I think I'd despise him.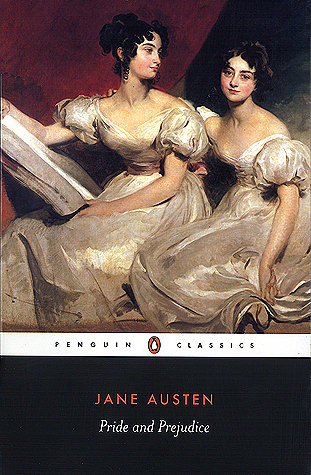 There seems to be a theme going on here. Could it possibly be…classics?!
Yes, it could. Obviously, I added books by genre when I first joined Goodreads, before my method descended into 'just add everything you can think of that you've read'.
Middlemarch. The novel that almost every single person in my literature module hated with a passion. It's over 900 pages and almost nothing happens.
And yet, I didn't mind it? There were moments I enjoyed and there were moments where I was incessantly bored. But I finished it, wrote an essay about it and moved on.
Somehow, I don't think I'll ever be down for a re-read though.
---
What were some of the first books you  added to Goodreads? Was there a method to how you added them?