This is a new weekly series on my blog, where queer readers give us five of their most anticipated queer reads of 2019. New posts will be uploaded every Thursday, and each week a different reader/blogger will be featured.
The seventh instalment in the series is from the fantastic Hollie @Hollieblog, who is sharing five queer books she can't wait for in 2019.
---
Darkdawn by Jay Kristoff
The light of my life, my stabby queen, queer legend Mia Corvere. I have been waiting for Darkdawn since I read the last page of Godsgrave back in 2017, and I cried in Kate's kitchen when I found out the release date had been pushed back from 2018 to 2019. But FINALLY, the end is near, and I cannot wait for the bloody, (probably) tragic ending to this fantastic trilogy.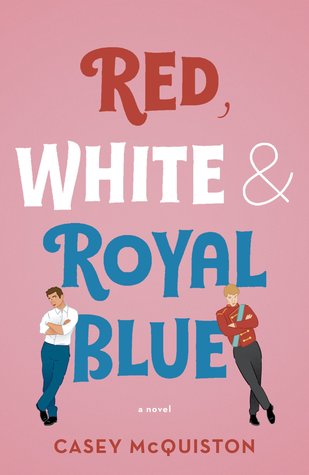 Red, White & Royal Blue by Casey McQuiston
Look, despite holding angry, bloodthirsty plots close to my heart, I'm also prone to reading a cute, romantic contemporary now and again. Red, White & Royal Blue is the story of the President's son and a prince falling in love. Now, tell me your gay heart didn't just burst into a million pieces.
Wayward Son by Rainbow Rowell
At this point, Wayward Son still doesn't feel like a tangible thing I can get excited about yet. However, the release date being pushed forward a year definitely helps me out a little bit. I absolutely adored Carry On, and had no idea that a sequel would be in the works. And have you seen Baz's suit? I'm ready!
We Contain Multitudes by Sarah Henstra
When someone compares a book to Jandy Nelson's books, I'm there. Two boys are given a class 'pen pal' project and fall in love. How perfect can a queer contemporary get? Of course, the story is going to have some ups, downs, a few existential crises here and there. But I think the main point to take away from this synopsis is that queer characters can have storylines that don't end in sadness or tragedy. Queer characters can love and thrive, and I can't wait to feel that radiate off the page with this debut.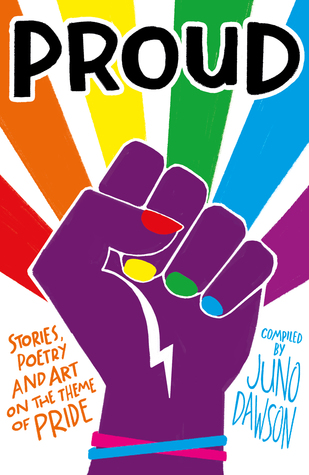 Proud edited by Juno Dawson
I have been backing this book for as long as I can remember, ever since it was announced. Stripes Publishing has brought together new and already established queer authors to write an anthology of short stories and poetry all about the LGBTQ+ experience. By the time my guest post has been published, I would have already cried, laughed and felt my heart expand over this book, and I highly recommend it to anyone who loves to promote #ownvoices queer rep!
---
Hollie is a book blogger based in the South West of England. You can probably find her shouting about LGBTQ books on social media or dreaming of her next travel adventure.
You can find Hollie on Twitter, Instagram, Goodreads, and her blog.
What are some of your most anticipated LGBT+ releases for 2019? Are you hoping to read any of Hollie's picks?
Check out the other posts in the series:
Week one // Imi @ImiReviewsBooks
Week two // Olivia @HeirofGlitter
Week three // Charlotte @WonderfullyBookish
Week four // Stephi @StephiCham
Week five // Jocelyne @Brigandells
Week six // A questioning teen blogger