This is a brand new weekly series on my blog, where queer readers give us five of their most anticipated queer reads of 2019. New posts will be uploaded every Thursday, and each week a different reader/blogger will be featured.
Today's third instalment in the series comes from the lovely Charlotte @WonderfullyBookish, who's sharing her top five most anticipated queer reads of 2019.
---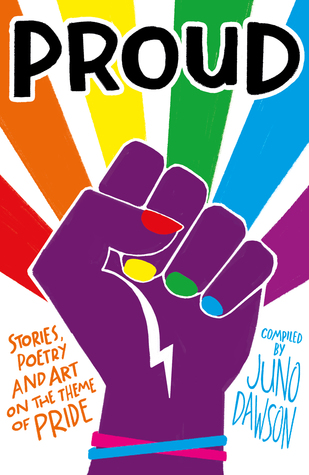 Proud edited by Juno Dawson
This is an anthology of stories, poetry and artwork by LGBTQ authors and artists, and curated by Juno Dawson (who I love). Of all the books on my list, Proud is the one I'm most excited for, and have been for the longest. I found out about it in the first half of last year, and then I watched Juno Dawson reveal the book cover at YALC. The lovely Charlie at Stripes Publishing has sent me a proof and I'm over the moon that I get to read it so soon! (In case you're interested, I chatted all about Proud with Simon James Green, one of the contributing authors, on my podcast here!)

Pumpkinheads by Faith Erin Hicks
A graphic novel collaboration with Rainbow Rowell featuring LGBT characters?!! Yes please! I've read a decent number of Rainbow Rowell's books and although I tend to have mixed opinions and I definitely haven't read them all, I really like Rowell's writing style, and just her as a person! I've been getting into graphic novels a lot over the last few months (I wrote about my experience of trying them properly for the first time here) and I'm definitely going to be reading this one.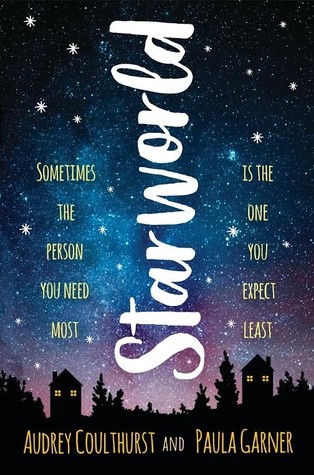 Starworld by Audrey Coulthurst and Paula Garner
With a main character who aspires to study aerospace engineering (which instantly interests the space nerd in me), mental health rep, disabled rep, adoption, and an imaginary private universe created through text messages, this book sounds like it has everything and I cannot wait to read it. I'm so intrigued by the synopsis and I'll definitely be adding this one to my immediate TBR as soon as I can.
How (Not) To Ask A Boy To Prom by S. J. Goslee
The 'fake dating' storyline is one that I haven't read very much of, but when I have, I've loved it. This sounds like it'll just be a lot of fun to read. I haven't heard of this one until I researched 2019 releases so that I could put this list together, and I'm glad I stumbled across it!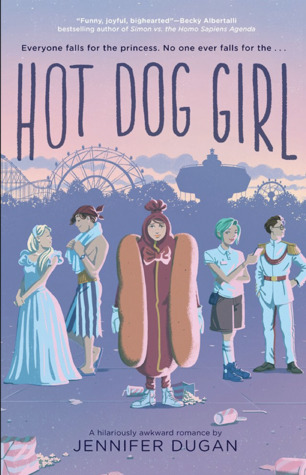 Hot Dog Girl by Jennifer Dugan
The synopsis states, "Jennifer Dugan's sparkling debut coming-of-age queer romance stars a princess, a pirate, a hot dog, and a carousel operator who find love–and themselves–in unexpected people and unforgettable places." What else could you want from a book?! Early reviewers are saying that this made their face hurt from smiling so much and it makes your heart burst, so I can't wait to read this when I need something heartwarming to lift my spirits.

---
Charlotte is a blogger, writer and virtual marketing assistant from Newport, South Wales. With a vivid imagination and a love for stories since childhood, she writes all about books, films, writing and theatre on her blog Wonderfully Bookish, and is currently working on her own LGBT YA novel.

What are some of your most anticipated LGBT+ reads for this year? Do you plan to read any of Olivia's choices?
Check out the other posts in this series!
Week one // Imi @ImiReviewsBooks
Week two // Olivia @HeirofGlitter