This is a brand new weekly series on my blog, where queer readers give us five of their most anticipated queer reads of 2019. New posts will be uploaded every Thursday, and each week a different reader/blogger will be featured.
Today's second installment in the series comes from the wonderful Olivia @HeirOfGlitter who has chosen five anticipated queer reads that she's most excited about.
A Place For Wolves by Kosoko Jackson
I love historical fiction, I love thrillers, and I love queer stories. This book combines all three, so it sounds right up my alley!
I Wish You All The Best by Mason Deaver
I've followed Mason on Twitter for a long time and I'm excited to read and support their debut! I've heard nothing but good things about this book and I can't wait to read it.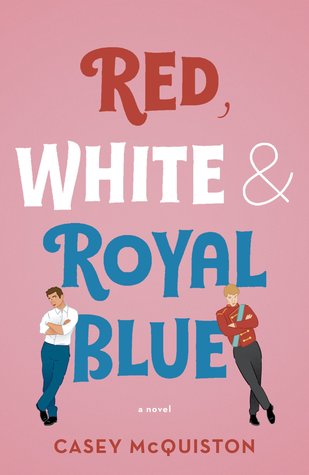 Red, White, and Royal Blue by Casey McQuiston
I don't read much New Adult, but since I'm nearly out of the Young Adult age range I think it's a good time to explore. And I'm always up for a queer rom-com!
The Lost Coast by Amy Rose Capetta
I've yet to read any of Amy's books, but this one is about queer witches and it sounds amazing! Not to mention that the cover is simple but absolutely gorgeous; it's what got my attention.
Of Ice and Shadows by Audrey Coulthurst
I read Of Fire and Stars in 2017 and loved it so much. At the time it was only a stand-alone, so news of a sequel is extremely exciting! I can't wait to read more about my favorite queer princesses.
---
Olivia blogs over at Heir of Glitter, and you can find her on social media via her Linktree.
What are some of your most anticipated LGBT+ reads for this year? Do you plan to read any of Olivia's choices?
Read the first post in the series here.