Friends, I'm really excited to bring you today's post. At the start of the new year, I was thinking about all the books I wanted to include on my anticipated reads of 2019 list, and so many of them were queer (we're truly being blessed this year guys). But then I started wondering if other queer readers were anticipating the same books as me? So I did a little bit of planning and yesterday I posted my 25 most anticipated release for the first half of 2019, with hints that something new was coming today.
That 'something new' is a brand new series on my blog, where queer readers give us five of their most anticipated queer reads of 2019. This will be a weekly series, posting every Thursday, and will feature a different reader/blogger every week.
---
Today's very FIRST instalment comes from Imi @ImiReviewsBooks, who is blessing us with five of her most anticipated queer reads for 2019, most of which are F/F. OK, fine, six of her most anticipated because she couldn't narrow it down.
1. The Priory of the Orange Tree by Samantha Shannon – I'm cheating because I've read this so I guess I'm not anxiously awaiting release for any reason other than to see this book SOAR. This brilliant feminist reclaiming of high fantasy has the most beautiful slow burn F/F romance and together it's ALL. I. HAVE. EVER. WANTED.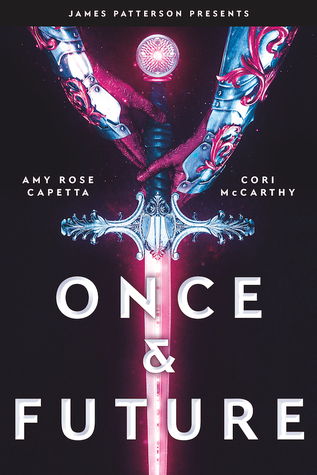 2. Once & Future by Amy Rose Capetta & Cori McCarthy – so Rock the Boat sent me an ARC for this the other week and I am SO EXCITED to dig in. But seriously, HELLO sci fi, futuristic, genderbent retelling of the King Arthur legend. YES PLS.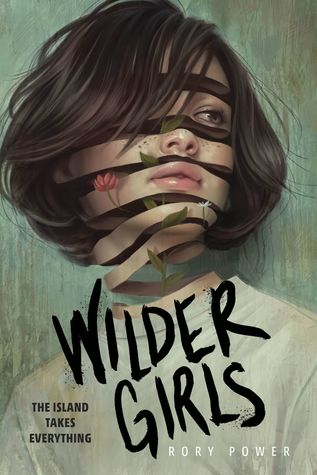 3. Wilder Girls by Rory Power – this has so many yeses for me, a) boarding school, b) F/F romance in a boarding school, c) feminist horror with an F/F romance in a boarding school.
4. The Devouring Gray by Christine Lynn Hermann – Having followed Christine since I heard about this release, I know this book is witchy vibes, likened to Raven Boys and Stranger Things and supposedly gayer than it seems and I am SO HERE FOR THIS.
5. Kingsbane by Claire Legrand – the sequel to last year's Furyborn which features two implied bisexual protagonists and for this one, I am HOPING AND PRAYING that it will be confirmed and we will SEE THEM. Claire Legrand is a queen and she will make this happen.

6. Song of the Dead by Sarah Glenn Marsh – I adored Reign of the Fallen last year and I am crazy excited for my F/F babes to go on more necromantic adventures.
---
Writer at heart, reader in reality, Imi spends as much time as possible with her nose in a book. She adores fantasy and believes there is nothing better than being transported by words to another land/world/planet/universe. Beyond books, Imi is a singer, actor, traveller, photographer and theatre producer, though her day job is fighting pirates. And that isn't even a joke.
Find her on Twitter and Instagram, and check out her blog, Imi Reviews Books.
What are some of your most anticipated LGBT+ reads for this year? Do you plan to read any of Imi's six?
Check out the other posts in this series!
Week two // Olivia @HeirofGlitter
Week three // Charlotte @WonderfullyBookish