There are so many books I'm excited for this year that it was hard to narrow it down to 25. Really hard. Especially when we're being blessed with so many exciting LGBT+ books and own voices books this year. But, I've managed to pick out 25 of my most anticipated reads from January to June 2019.
Incidentally, this post also feeds into a new series I've got coming on my blog, which will be up tomorrow. For now, it's a surprise.
---
King of Scars by Leigh Bardugo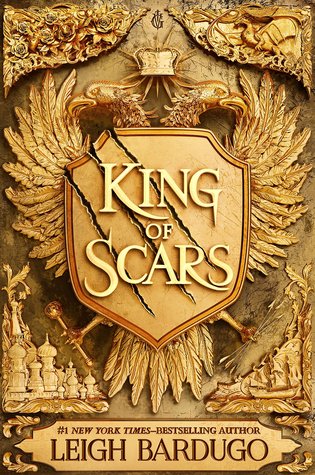 Nikolai Lantsov has always had a gift for the impossible. No one knows what he endured in his country's bloody civil war—and he intends to keep it that way. Now, as enemies gather at his weakened borders, the young king must find a way to refill Ravka's coffers, forge new alliances, and stop a rising threat to the once-great Grisha Army.
Yet with every day a dark magic within him grows stronger, threatening to destroy all he has built. With the help of a young monk and a legendary Grisha Squaller, Nikolai will journey to the places in Ravka where the deepest magic survives to vanquish the terrible legacy inside him. He will risk everything to save his country and himself. But some secrets aren't meant to stay buried—and some wounds aren't meant to heal.
Release date: 29th January
The Love & Lies of Rukhsana Ali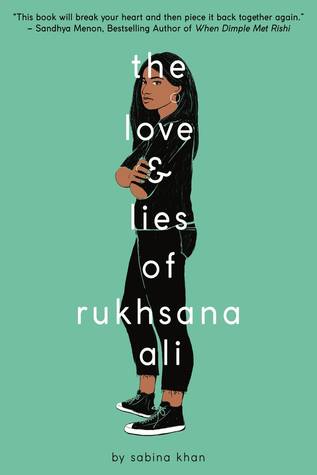 Seventeen-year-old Rukhsana Ali tries her hardest to live up to her conservative Muslim parents' expectations, but lately she's finding that harder and harder to do. She rolls her eyes instead of screaming when they blatantly favor her brother and she dresses conservatively at home, saving her crop tops and makeup for parties her parents don't know about. Luckily, only a few more months stand between her carefully monitored life in Seattle and her new life at Caltech, where she can pursue her dream of becoming an engineer.
But when her parents catch her kissing her girlfriend Ariana, all of Rukhsana's plans fall apart. Her parents are devastated; being gay may as well be a death sentence in the Bengali community. They immediately whisk Rukhsana off to Bangladesh, where she is thrown headfirst into a world of arranged marriages and tradition. Only through reading her grandmother's old diary is Rukhsana able to gain some much needed perspective. 
Rukhsana realizes she must find the courage to fight for her love, but can she do so without losing everyone and everything in her life?
Release date: 29th January (UK)
The Gilded Wolves by Roshani Chokshi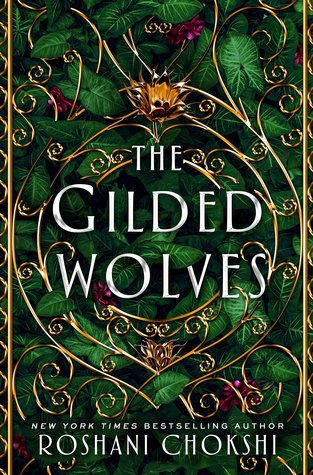 Paris, 1889: The world is on the cusp of industry and power, and the Exposition Universelle has breathed new life into the streets and dredged up ancient secrets. In this city, no one keeps tabs on secrets better than treasure-hunter and wealthy hotelier, Séverin Montagnet-Alarie. But when the all-powerful society, the Order of Babel, seeks him out for help, Séverin is offered a treasure that he never imagined: his true inheritance.
To find the ancient artifact the Order seeks, Séverin will need help from a band of experts: An engineer with a debt to pay. A historian who can't yet go home. A dancer with a sinister past. And a brother in all but blood, who might care too much.
Together, they'll have to use their wits and knowledge to hunt the artifact through the dark and glittering heart of Paris. What they find might change the world, but only if they can stay alive.
Release: 1st February (UK)
The Weight of Our Sky by Hanna Alkaf
Melati Ahmad looks like your typical moviegoing, Beatles-obsessed sixteen-year-old. Unlike most other sixteen-year-olds though, Mel also believes that she harbors a djinn inside her, one who threatens her with horrific images of her mother's death unless she adheres to an elaborate ritual of counting and tapping to keep him satisfied.
But there are things that Melati can't protect her mother from. On the evening of May 13th, 1969, racial tensions in her home city of Kuala Lumpur boil over. The Chinese and Malays are at war, and Mel and her mother become separated by a city in flames. 
With a 24-hour curfew in place and all lines of communication down, it will take the help of a Chinese boy named Vincent and all of the courage and grit in Melati's arsenal to overcome the violence on the streets, her own prejudices, and her djinn's surging power to make it back to the one person she can't risk losing.
Release date: 5th February
On the Come Up by Angie Thomas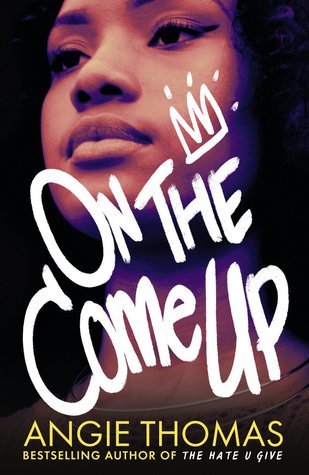 Sixteen-year-old Bri wants to be one of the greatest rappers of all time. Or at least make it out of her neighborhood one day. As the daughter of an underground rap legend who died before he hit big, Bri's got big shoes to fill. But now that her mom has unexpectedly lost her job, food banks and shutoff notices are as much a part of Bri's life as beats and rhymes. With bills piling up and homelessness staring her family down, Bri no longer just wants to make it—she has to make it.
Release date: 7th February
The Disasters by M. K. England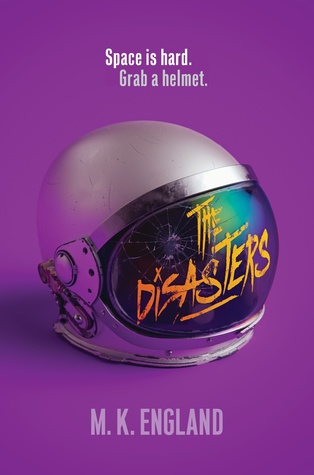 Hotshot pilot Nax Hall has a history of making poor life choices. So it's not exactly a surprise when he's kicked out of the elite Ellis Station Academy in less than twenty-four hours.
But Nax's one-way trip back to Earth is cut short when a terrorist group attacks the Academy. Nax and three other washouts escape—barely—but they're also the sole witnesses to the biggest crime in the history of space colonization. And the perfect scapegoats.
On the run and framed for atrocities they didn't commit, Nax and his fellow failures execute a dangerous heist to spread the truth about what happened at the Academy.
They may not be "Academy material," and they may not get along, but they're the only ones left to step up and fight.
Release date: 7th February (UK)
Crown of Feathers by Nicki Pau Preto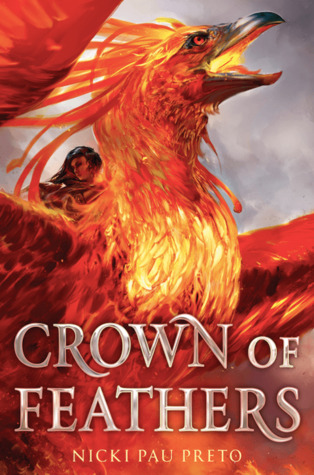 In a world ruled by fierce warrior queens, a grand empire was built upon the backs of Phoenix Riders—legendary heroes who soared through the sky on wings of fire—until a war between two sisters ripped it all apart.
Sixteen years later, Veronyka is a war orphan who dreams of becoming a Phoenix Rider from the stories of old. After a shocking betrayal from her controlling sister, Veronyka strikes out alone to find the Riders—even if that means disguising herself as a boy to join their ranks.
Just as Veronyka finally feels like she belongs, her sister turns up and reveals a tangled web of lies between them that will change everything. And meanwhile, the new empire has learned of the Riders' return and intends to destroy them once and for all.
Release date: 12th February
Bloom by Kevin Panetta and Savanna Ganucheau
Now that high school is over, Ari is dying to move to the big city with his ultra-hip band―if he can just persuade his dad to let him quit his job at their struggling family bakery. Though he loved working there as a kid, Ari cannot fathom a life wasting away over rising dough and hot ovens. But while interviewing candidates for his replacement, Ari meets Hector, an easygoing guy who loves baking as much as Ari wants to escape it. As they become closer over batches of bread, love is ready to bloom . . . that is, if Ari doesn't ruin everything.
Writer Kevin Panetta and artist Savanna Ganucheau concoct a delicious recipe of intricately illustrated baking scenes and blushing young love, in which the choices we make can have terrible consequences, but the people who love us can help us grow.
Release date: 12th February
We Set the Dark On Fire by Tehlor Kay Mejia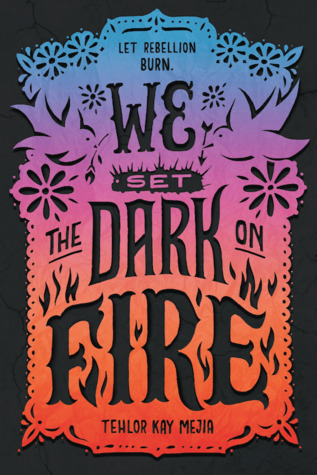 At the Medio School for Girls, distinguished young women are trained for one of two roles in their polarized society. Depending on her specialization, a graduate will one day run a husband's household or raise his children, but both are promised a life of comfort and luxury, far from the frequent political uprisings of the lower class. Daniela Vargas is the school's top student, but her bright future depends upon no one discovering her darkest secret—that her pedigree is a lie. Her parents sacrificed everything to obtain forged identification papers so Dani could rise above her station. Now that her marriage to an important politico's son is fast approaching, she must keep the truth hidden or be sent back to the fringes of society, where famine and poverty rule supreme.
On her graduation night, Dani seems to be in the clear, despite the surprises that unfold. But nothing prepares her for all the difficult choices she must make, especially when she is asked to spy for a resistance group desperately fighting to bring equality to Medio. Will Dani cling to the privilege her parents fought to win for her, or to give up everything she's strived for in pursuit of a free Medio—and a chance at a forbidden love?
Release date: 26th February
The Priory of the Orange Tree by Samantha Shannon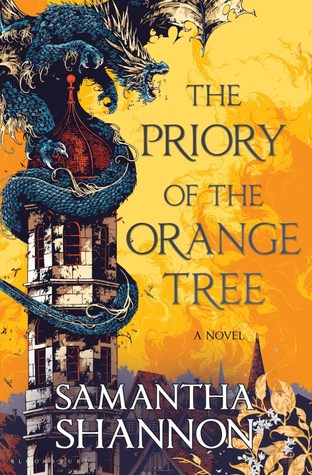 The House of Berethnet has ruled Inys for a thousand years. Still unwed, Queen Sabran the Ninth must conceive a daughter to protect her realm from destruction—but assassins are getting closer to her door.
Ead Duryan is an outsider at court. Though she has risen to the position of lady-in-waiting, she is loyal to a hidden society of mages. Ead keeps a watchful eye on Sabran, secretly protecting her with forbidden magic.
Across the dark sea, Tané has trained all her life to be a dragonrider, but is forced to make a choice that could see her life unravel.
Meanwhile, the divided East and West refuse to parley, and forces of chaos are rising from their sleep.
Release date: 26th February
The Fever King by Victoria Lee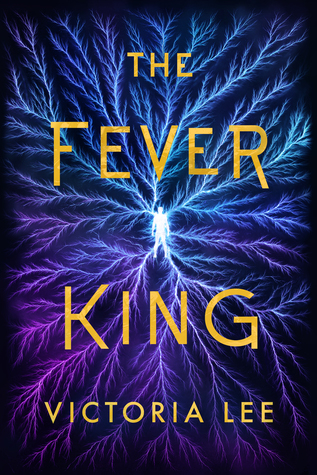 In the former United States, sixteen-year-old Noam Álvaro wakes up in a hospital bed, the sole survivor of the viral magic that killed his family and made him a technopath. His ability to control technology attracts the attention of the minister of defense and thrusts him into the magical elite of the nation of Carolinia.
The son of undocumented immigrants, Noam has spent his life fighting for the rights of refugees fleeing magical outbreaks—refugees Carolinia routinely deports with vicious efficiency. Sensing a way to make change, Noam accepts the minister's offer to teach him the science behind his magic, secretly planning to use it against the government. But then he meets the minister's son—cruel, dangerous, and achingly beautiful—and the way forward becomes less clear.
Caught between his purpose and his heart, Noam must decide who he can trust and how far he's willing to go in pursuit of the greater good.
Release date: 1st March
Once & Future by Amy Rose Capetta and Cori McCarthy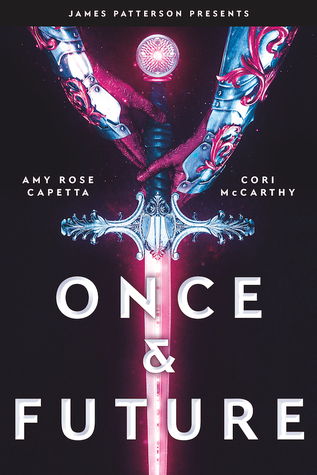 When Ari crash-lands on Old Earth and pulls a magic sword from its ancient resting place, she is revealed to be the newest reincarnation of King Arthur. Then she meets Merlin, who has aged backward over the centuries into a teenager, and together they must break the curse that keeps Arthur coming back. Their quest? Defeat the cruel, oppressive government and bring peace and equality to all humankind. No pressure.
Release date: 5th March
Descendant of the Crane by Joan He
Princess Hesina of Yan has always been eager to shirk the responsibilities of the crown, dreaming of an unremarkable life. But when her beloved father is found dead, she's thrust into power, suddenly the queen of a surprisingly unstable kingdom. What's more, Hesina believes that her father was murdered—and that the killer is someone close to her.
Hesina's court is packed full of dissemblers and deceivers eager to use the king's death for political gain, each as plausibly guilty as the next. Her advisers would like her to blame the neighboring kingdom of Kendi'a, whose ruler has been mustering for war. Determined to find her father's actual killer, Hesina does something desperate: she enlists the aid of a soothsayer—a treasonous act, punishable by
death, since magic was outlawed centuries ago.
Using the information provided by the sooth, and uncertain if she can trust her family, Hesina turns to Akira—a brilliant investigator who's also a convicted criminal with secrets of his own. With the future of Yan at stake, can Hesina find justice for her father? Or will the cost be too high?
Release date: 2nd April
Wicked Saints by Emily A. Duncan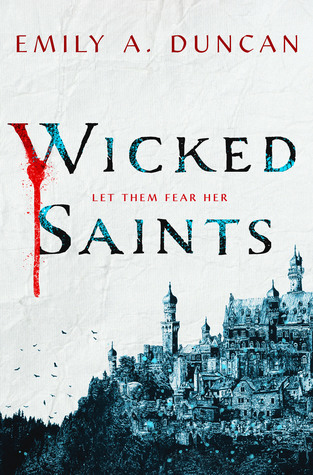 A girl who can speak to gods must save her people without destroying herself. A prince in danger must decide who to trust. A boy with a monstrous secret waits in the wings.  Together, they must assassinate the king and stop the war.
In a centuries-long war where beauty and brutality meet, their three paths entwine in a shadowy world of spilled blood and mysterious saints, where a forbidden romance threatens to tip the scales between dark and light. 
Release date: 2nd April
The Devouring Gray by Christine Lynn Herman
Uprooted from the city, Violet Saunders doesn't have much hope of fitting in at her new school in Four Paths, a town almost buried in the woodlands of rural New York. The fact that she's descended from one of the town's founders doesn't help much, either—her new neighbours treat her with distant respect, and something very like fear. When she meets Justin, May, Isaac, and Harper, all children of founder families, and sees the otherworldly destruction they can wreak, she starts to wonder if the townsfolk are right to be afraid.
When bodies start to appear in the woods, the locals become downright hostile. Can the teenagers solve the mystery of Four Paths, and their own part in it, before another calamity strikes?
Release date: 2nd April
The Princess and the Fangirl by Ashley Poston
Imogen Lovelace is an ordinary fangirl on an impossible mission: save her favorite character, Princess Amara, from being killed off from her favorite franchise, Starfield. The problem is, Jessica Stone—the actress who plays Princess Amara—wants nothing more than to leave the intense scrutiny of the fandom behind. If this year's ExcelsiCon isn't her last, she'll consider her career derailed.
When a case of mistaken identity throws look-a-likes Imogen and Jess together, they quickly become enemies. But when the script for the Starfield sequel leaks, and all signs point to Jess, she and Imogen must trade places to find the person responsible. That's easier said than done when the girls step into each other's shoes and discover new romantic possibilities, as well as the other side of intense fandom. As these "princesses" race to find the script-leaker, they must rescue themselves from their own expectations, and redefine what it means to live happily ever after.
Release date: 2nd April
The Tiger at Midnight by Swati Teerdhala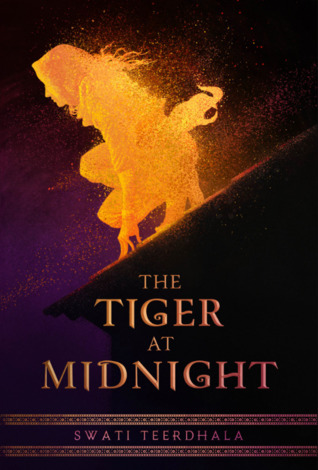 Esha is a legend, but no one knows. It's only in the shadows that she moonlights as the Viper, the rebels' highly skilled assassin. She's devoted her life to avenging what she lost in the royal coup, and now she's been tasked with her most important mission to date: taking down the ruthless General Hotha.
Kunal has been a soldier since childhood, training morning and night to uphold the power of King Vardaan. His uncle, the general, has ensured that Kunal never strays from the path—even as a part of Kunal longs to join the outside world, which has been growing only more volatile.
Then Esha's and Kunal's paths cross—and an unimaginable chain of events unfolds. Both the Viper and the soldier think they're calling the shots, but they're not the only players moving the pieces. As the bonds that hold their land in order break down and the sins of the past meet the promise of a new future, both rebel and soldier must make unforgivable choices.
Release date: 23rd April
Hot Dog Girl by Jennifer Dugan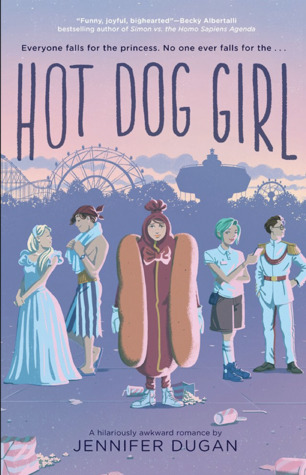 Elouise (Lou) Parker is determined to have the absolute best, most impossibly epic summer of her life. There are just a few things standing in her way:
* She's landed a job at Magic Castle Playland . . . as a giant dancing hot dog.
* Her crush, the dreamy Diving Pirate Nick, already has a girlfriend, who is literally the Princess of the park. But Lou's never liked anyone, guy or otherwise, this much before, and now she wants a chance at her own happily ever after.
* Her best friend, Seeley, the carousel operator, who's always been up for anything, suddenly isn't when it comes to Lou's quest to set her up with the perfect girl or Lou's scheme to get close to Nick.
* And it turns out that this will be their last summer at Magic Castle Playland–ever–unless she can find a way to stop it from closing.
Release date 30th April
We Hunt the Flame by Hafsah Faizal
Zafira is the Hunter, disguising herself as a man when she braves the cursed forest of the Arz to feed her people. Nasir is the Prince of Death, assassinating those foolish enough to defy his autocratic father, the king. If Zafira was exposed as a girl, all of her achievements would be rejected; if Nasir displayed his compassion, his father would punish him in the most brutal of ways. 
Both are legends in the kingdom of Arawiya—but neither wants to be.
War is brewing, and the Arz sweeps closer with each passing day, engulfing the land in shadow. When Zafira embarks on a quest to uncover a lost artifact that can restore magic to her suffering world and stop the Arz, Nasir is sent by the king on a similar mission: retrieve the artifact and kill the Hunter. But an ancient evil stirs as their journey unfolds—and the prize they seek may pose a threat greater than either can imagine.
Release date: 14th May
The Candle and the Flame by Nafiza Azad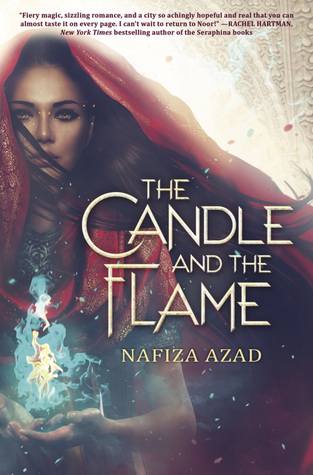 Fatima lives in the city of Noor, a thriving stop along the Silk Road. There the music of myriad languages fills the air, and people of all faiths weave their lives together. However, the city bears scars of its recent past, when the chaotic tribe of Shayateen djinn slaughtered its entire population — except for Fatima and two other humans. Now ruled by a new maharajah, Noor is protected from the Shayateen by the Ifrit, djinn of order and reason, and by their commander, Zulfikar.
But when one of the most potent of the Ifrit dies, Fatima is changed in ways she cannot fathom, ways that scare even those who love her. Oud in hand, Fatima is drawn into the intrigues of the maharajah and his sister, the affairs of Zulfikar and the djinn, and the dangers of a magical battlefield.
Nafiza Azad weaves an immersive tale of magic and the importance of names; fiercely independent women; and, perhaps most importantly, the work for harmony within a city of a thousand cultures and cadences.
Release date: 14th May
There's Something about Sweetie by Sandhya Menon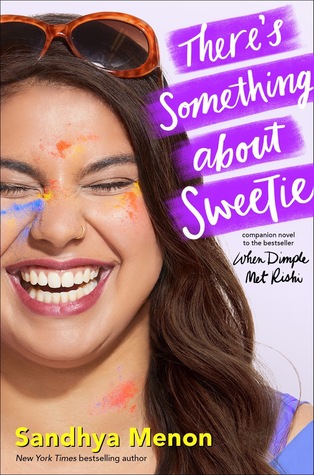 Ashish Patel didn't know love could be so…sucky. After he's dumped by his ex-girlfriend, his mojo goes AWOL. Even worse, his parents are annoyingly, smugly confident they could find him a better match. So, in a moment of weakness, Ash challenges them to set him up. The Patels insist that Ashish date an Indian-American girl—under contract. Per subclause 1(a), he'll be taking his date on "fun" excursions like visiting the Hindu temple and his eccentric Gita Auntie. Kill him now. How is this ever going to work?
Sweetie Nair is many things: a formidable track athlete who can outrun most people in California, a loyal friend, a shower-singing champion. Oh, and she's also fat. To Sweetie's traditional parents, this last detail is the kiss of death. Sweetie loves her parents, but she's so tired of being told she's lacking because she's fat. She decides it's time to kick off the Sassy Sweetie Project, where she'll show the world (and herself) what she's really made of.
Ashish and Sweetie both have something to prove. But with each date they realize there's an unexpected magic growing between them. Can they find their true selves without losing each other?
Release date: 14th May
I Wish You All The Best by Mason Deaver
When Ben De Backer comes out to their parents as nonbinary, they're thrown out of their house and forced to move in with their estranged older sister, Hannah, and her husband, Thomas, whom Ben has never even met. Struggling with an anxiety disorder compounded by their parents' rejection, they come out only to Hannah, Thomas, and their therapist and try to keep a low profile in a new school.
But Ben's attempts to survive the last half of senior year unnoticed are thwarted when Nathan Allan, a funny and charismatic student, decides to take Ben under his wing. As Ben and Nathan's friendship grows, their feelings for each other begin to change, and what started as a disastrous turn of events looks like it might just be a chance to start a happier new life.
Release date: 14th May
Children of Virtue and Vengeance by Tomi Adeyemi
After battling the impossible, Zélie and Amari have finally succeeded in bringing magic back to the land of Orïsha. But the ritual was more powerful than they could've imagined, reigniting the powers of not only the maji, but of nobles with magic ancestry, too. 
Now, Zélie struggles to unite the maji in an Orïsha where the enemy is just as powerful as they are. But when the monarchy and military unite to keep control of Orïsha, Zélie must fight to secure Amari's right to the throne and protect the new maji from the monarchy's wrath.
With civil war looming on the horizon, Zélie finds herself at a breaking point: she must discover a way to bring the kingdom together or watch as Orïsha tears itself apart.
Release date: 4th June
Tell Me How You Really Feel by Aminah Mae Safi 
Sana Khan is a cheerleader and a straight A student. She's the classic (somewhat obnoxious) overachiever determined to win. Rachel Recht is a wannabe director who's obsesssed with movies and ready to make her own masterpiece. As she's casting her senior film project, she knows she's found the perfect lead – Sana.
There's only one problem. Rachel hates Sana. Rachel was the first girl Sana ever asked out, but Rachel thought it was a cruel prank and has detested Sana ever since.
Release date: 11th June
No one in modern-day Seoul believes in the old fables anymore, which makes it the perfect place for Gu Miyoung and her mother to hide in plain sight. Miyoung is a Gumiho, a nine-tailed fox, who must eat the souls of men to survive. She feeds every full moon—eating the souls of men who have committed crimes, but have evaded justice.
Her life is upended when she kills a dokkaebi, a murderous goblin, in the forest just to save the life of a human boy. But after Miyoung saves Jihoon's life, the two develop a tenuous friendship that blooms into romance forcing Miyoung to choose between her immortal life and Jihoon's.
Release date: 23rd June
---
So, those are my 25 most anticipated releases from January to June. I'll be uploading another post around June of my most anticipated releases for the second half of the year, but that's a way off yet.
What are your most anticipated releases for 2019? Are you looking forward to any of the books on this list, or have you managed to read any of them already?