It's the last day of Blogmas! *cheers and lies down on the floor* As I'm doing the 12 days of Blogmas, this is my final post, and I wanted to feature some bookish online gift shops that are reasonably-priced and offer ideal presents for your resident book lover.
---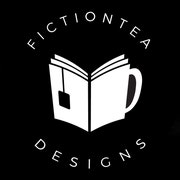 FictionTea is run by Lauren, who makes some of the most beautiful bookmarks you could ever ask for. They're all double-sided and are either themed around popular YA and adult books (The Mortal Instruments, A Darker Shade of Magic, Throne of Glass, and many more) or have poignant literary quotes on them. I have one ADSOM and one Vicious bookmark and they're definitely my favourite bookmarks (of the many I own). Lauren is taking a short break from Etsy at the moment while she creates new designs and restocks, but once she's back open for business, I'd definitely recommend checking out her designs.
I love Melissa's online store, Literary Book Gifts, because her t-shirts and tote bags are beautifully illustrated and right up my street. Many of the items are themed around classics like Alice in Wonderland or Sherlock Holmes, and it's easy to tell that a lot of careful though and planning went into the minute details of each design. As well as items dedicated to specific books, there are also more general bookish designs, such as this typewriter t-shirt, which is one of my favourites. All her t-shirts come in a range of colours and sizes, and you can use code READINGTHROUGHINFINITY20 for 20% your first order!
James runs FanboyBookNerd on RedBubble, which specialises in one particular V. E. Schwab design at the moment. This beauty on the left. His 'What would Victoria Schwab do?' illustration comes in t-shirt and jumper form, but you can also get it as a phone case, mug, or even a bag. It's one of my favourite pieces of bookish artwork around because the colours and style reflect V's brand so well. In fact, I love it so much that I've asked for one of the t-shirts of it for Christmas. Here's hoping Santa delivers!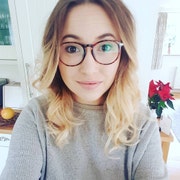 Jo is a freelance artist and illustrator who's created some of the most incredible Shades of Magic artwork I've ever seen. I met her at YALC this year and bought one of her Kell and Lila bookmarks, which I now use all the time. After that I followed her on Instagram I kind of fell in love with her artwork. She mainly creates ADSOM and ACOMAF artwork, and in her Etsy shop she sells bookmarks and prints of her art. She also now booksleeves (!!!), and I'm desperate to treat myself to the Shades of Magic one.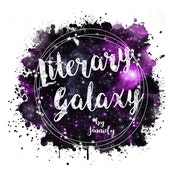 This Etsy shop is run by Jenn, who also blogs over at A Page of Jenniely. Her fabric bookmarks come in a variety of gorgeous designs and are all hand-made. She also sells jewellery and lanyards, the latter of which are perfect for book signings or events where you want to make yourself known straight away. I saw loads of people wearing these at YALC this year and they were a big hit among book Twitter!
---
There are plenty of other book gift shops I could have mentioned, but I wanted to highlight these five because I love their products and they work so hard to make them as good as possible.
Which are some of your favourite bookish gift shops? Are you hoping for any book-themed gifts for Christmas?