If you're anything like me, you've been desperately trying to catch up on your Goodreads challenge for the last few weeks of the year. I often start off well in January, but then fall behind by March or April. Normally I pull it back over the summer, but this year I've been behind since January and have never got back on track. However. I had a momentous day earlier this week. December 3rd, 2018: the day I finally got back on track with Goodreads goal.
I managed to get up to speed because I'd read quite a few volumes of manga in quick succession and several short books. So today I'm going to recommend a few quick reads that are ideal for catching up on your Goodreads challenge.
Convenience Store Woman by Sayaka Murata // 176 pages
Keiko Furukura had always been considered a strange child, and her parents always worried how she would get on in the real world, so when she takes on a job in a convenience store while at university, they are delighted for her. For her part, in the convenience store she finds a predictable world mandated by the store manual, which dictates how the workers should act and what they should say, and she copies her coworkers' style of dress and speech patterns so she can play the part of a normal person.
However, eighteen years later, at age 36, she is still in the same job, has never had a boyfriend, and has only few friends. She feels comfortable in her life but is aware that she is not living up to society's expectations and causing her family to worry about her.
Binti by Nnedi Okorafor // 96 pages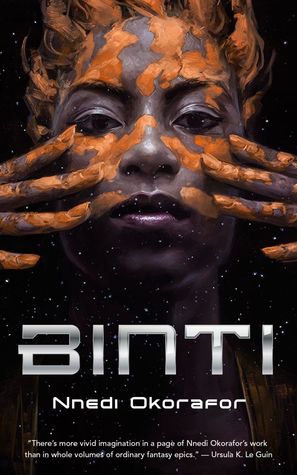 Her name is Binti, and she is the first of the Himba people ever to be offered a place at Oomza University, the finest institution of higher learning in the galaxy. But to accept the offer will mean giving up her place in her family to travel between the stars among strangers who do not share her ways or respect her customs. Knowledge comes at a cost, one that Binti is willing to pay, but her journey will not be easy. The world she seeks to enter has long warred with the Meduse, an alien race that has become the stuff of nightmares. Oomza University has wronged the Meduse, and Binti's stellar travel will bring her within their deadly reach.
If Binti hopes to survive the legacy of a war not of her making, she will need both the gifts of her people and the wisdom enshrined within the University, itself – but first she has to make it there, alive.
Slaughterhouse 5 by Kurt Vonnegut // 157 pages
Prisoner of war, optometrist, time-traveller – these are the life roles of Billy Pilgrim, hero of this miraculously moving, bitter and funny story of innocence faced with apocalypse. Slaughterhouse 5 is one of the world's great anti-war books. Centring on the infamous fire-bombing of Dresden in the Second World War, Billy Pilgrim's odyssey through time reflects the journey of our own fractured lives as we search for meaning in what we are afraid to know. 
Every Heart a Doorway by Seanan McGuire // 173 pages
Children have always disappeared under the right conditions; slipping through the shadows under a bed or at the back of a wardrobe, tumbling down rabbit holes and into old wells, and emerging somewhere… else. But magical lands have little need for used-up miracle children.
Nancy tumbled once, but now she's back. The things she's experienced… they change a person. The children under Miss West's care understand all too well. And each of them is seeking a way back to their own fantasy world. But Nancy's arrival marks a change at the Home. There's a darkness just around each corner, and when tragedy strikes, it's up to Nancy and her new-found schoolmates to get to the heart of the matter. No matter the cost.
The Awakening by Kate Chopin // 195 pages
When first published in 1899, The Awakening shocked readers with its honest treatment of female marital infidelity. Audiences accustomed to the pieties of late Victorian romantic fiction were taken aback by Chopin's daring portrayal of a woman trapped in a stifling marriage, who seeks and finds passionate physical love outside the confines of her domestic situation.
The Great Gatsby by F. Scott Fitzgerald // 184 pages
Jay Gatsby is the man who has everything. But one thing will always be out of his reach. Everybody who is anybody is seen at his glittering parties. Day and night his Long Island mansion buzzes with bright young things drinking, dancing, and debating his mysterious character. For Gatsby—young, handsome, and fabulously rich—always seems alone in the crowd, watching and waiting, though no one knows what for. Beneath the shimmering surface of his life he is hiding a secret: a silent longing that can never be fulfilled. And soon this destructive obsession will force his world to unravel.
Bridge to Terabithia by Katherine Paterson // 190 pages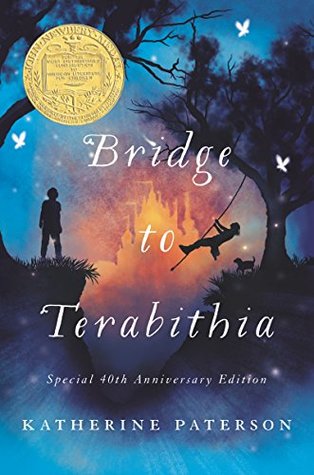 Jess Aarons' greatest ambition is to be the fastest runner in his grade. He's been practicing all summer and can't wait to see his classmates' faces when he beats them all. But on the first day of school, a new girl boldly crosses over to the boys' side and outruns everyone.
That's not a very promising beginning for a friendship, but Jess and Leslie Burke become inseparable. Together they create Terabithia, a magical kingdom in the woods where the two of them reign as king and queen, and their imaginations set the only limits. 
The Vegetarian by Han Kang // 188 pages
Before the nightmare, Yeong-hye and her husband lived an ordinary life. But when splintering, blood-soaked images start haunting her thoughts, Yeong-hye decides to purge her mind and renounce eating meat. In a country where societal mores are strictly obeyed, Yeong-hye's decision to embrace a more "plant-like" existence is a shocking act of subversion. And as her passive rebellion manifests in ever more extreme and frightening forms, scandal, abuse, and estrangement begin to send Yeong-hye spiraling deep into the spaces of her fantasy. In a complete metamorphosis of both mind and body, her now dangerous endeavor will take Yeong-hye—impossibly, ecstatically, tragically—far from her once-known self altogether. 
We Should All Be Feminists by Chimamanda Ngozi Adichie // 52 pages
What does "feminism" mean today? That is the question at the heart of We Should All Be Feminists, a personal, eloquently-argued essay—adapted from her much-viewed TEDx talk of the same name—by Chimamanda Ngozi Adichie, the award-winning author of Americanah and Half of a Yellow Sun. With humor and levity, here Adichie offers readers a unique definition of feminism for the twenty-first century—one rooted in inclusion and awareness. She shines a light not only on blatant discrimination, but also the more insidious, institutional behaviors that marginalize women around the world, in order to help readers of all walks of life better understand the often masked realities of sexual politics.
Kitchen by Banana Yoshimoto // 150 pages
Kitchen juxtaposes two tales about mothers, transsexuality, bereavement, kitchens, love and tragedy in contemporary Japan. It is a startlingly original first work by Japan's brightest young literary star and is now a cult film.
Waiting for Godot by Samuel Beckett // 87 pages
"Nothing happens, nobody comes, nobody goes, it's awful?" Estragon's complaint, uttered in the first act of "Waiting for Godot", is the playwright's sly joke at the expense of his own play – or rather at the expense of those in the audience who expect theatre always to consist of events progressing in an apparently purposeful and logical manner towards a decisive climax. In those terms, "Waiting for Godot" – which has been famously described as a play in which "nothing happens, twice"- scarcely seems recognizable as theatre at all. As the great English critic wrote "Waiting for Godot jettisons everything by which we recognize theatre. It arrives at the custom-house, as it were, with no luggage, no passport, and nothing to declare; yet it gets through, as might a pilgrim from Mars."
The Little Prince by Antoine De Saint-Exupery  // 95 pages
Moral allegory and spiritual autobiography, The Little Prince is the most translated book in the French language. With a timeless charm it tells the story of a little boy who leaves the safety of his own tiny planet to travel the universe, learning the vagaries of adult behaviour through a series of extraordinary encounters. His personal odyssey culminates in a voyage to Earth and further adventures.
---
Are you on track with your Goodreads challenge? What kinds of books do you read to try and catch up if you're behind?