With Christmas only a few weeks away, I decided to give you a peek at what's on my wishlist this year. Much to my Dad's chagrin, I always ask for at least a few books for Christmas (he thinks I have too many already) so I thought I'd share them for Blogmas day two.
1. The Seven Husbands of Evelyn Hugo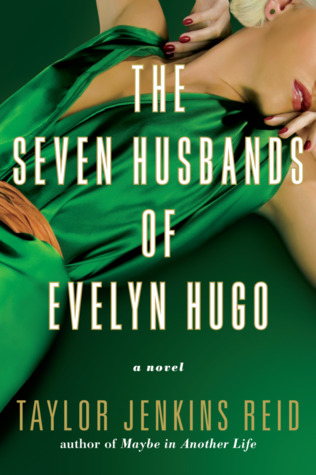 This book sounds fantastic and after all the hype and praise I've heard, I'm desperate to read it, so I've asked for it for Christmas. If I get it, I'll be able to read it ASAP in the new year.
2. The Brilliant Death
This queer adventure novel about gangs and magic sounds new and exciting, and it's only just come out, so I thought I'd ask for it for Christmas.
3. A Darker Shade of Magic US boxed set
I'm steadily collecting as many editions of Victoria Schwab's books as possible, so when I found out there was a boxed set of the US ADSOM covers, I was really keen to get them. But instead of treating myself, I thought I'd ask for them for Christmas instead, so they are something to look forward to.
4. The Best We Could Do
This is a graphic novel by Vietnamese author and artist Thi Bui and it's been on my radar for a while. The story sounds moving and the art is beautiful, so I'm really keen to read it.
5. Six of Crows Collector's Edition
Six of Crow is one of my favourite books of all time, so when I heard there was a collector's edition coming out I yelled. And then I added it to my wishlist.
6. Vanity Fair
I recently watched the ITV adaptation of Vanity Fair and it made me really want to read the book. My aunt is an English teacher and I knew she'd read this, so when she asked what I wanted for Christmas, I asked her for the the Penguin Clothbound edition. Needless to say, she was very excited.
Bonus:
Billy bookcase
After months and months of telling me I have too many books and should get rid of some, one day my Dad turned around and said 'why don't you ask for another bookcase for Christmas?'. Major curveball. But when I realised he was serious, I started looking at potential Billy bookcases (my favourites) from Ikea. I have one big bookcase in my room, which is my main one, and one smaller one, but the smaller one is pretty rickety. So I've asked for the above Billy to replace it and I'm incredibly excited.
---
If you celebrate Christmas, what are you asking for? Do you mainly ask for books or other things?